Students in the Institute's Los Angeles-based Jazz in the Classroom program showcased their skills at this weekend's Hollywood Bowl Jazz Festival, one of the premier live jazz events on the West Coast. A joint project with the Los Angeles Unified School District (LAUSD) Beyond the Bell Branch, the Herbie Hancock Institute/LAUSD All-City Jazz Band drew plaudits not only from the assembled audience, but also Festival staff and high-profile participants. Festival Host and jazz aficionado Arsenio Hall said he "could not believe it was a high school band. They were on fire!"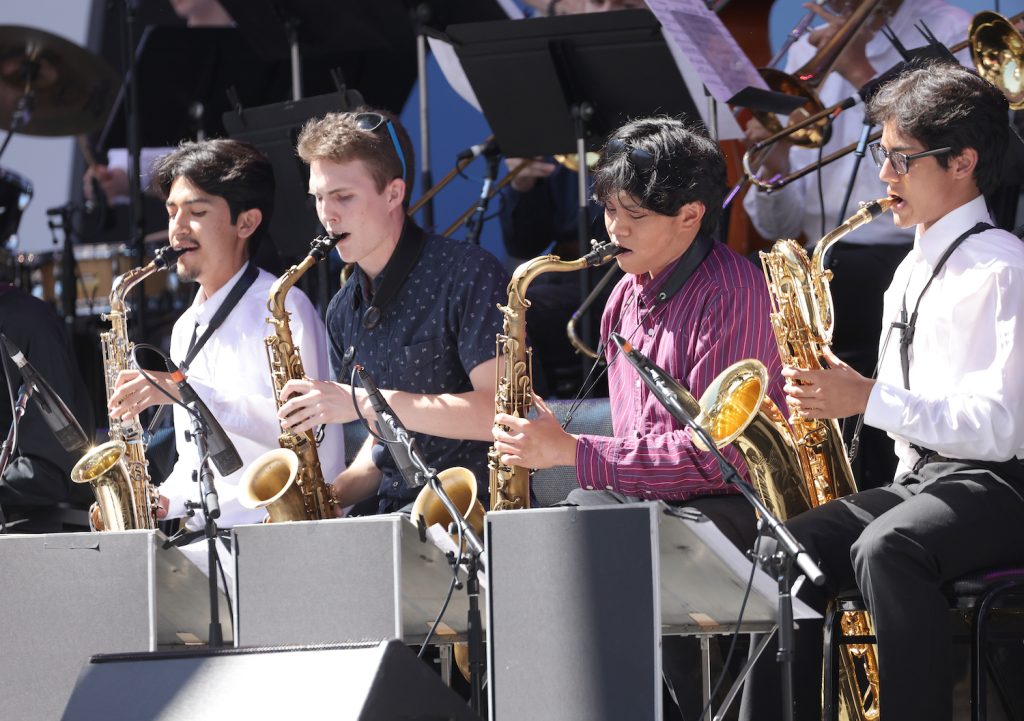 Reflecting its credentials as a collection of the city's most talented young jazz musicians, the All-City group shared billing with an array of eminent musicians. The 2022 Festival, which was presented from June 25-26, featured such jazz luminaries as Veronica Swift, Gerald Clayton, Gregory Porter, Terri Lyne Carrington and Carmen Lundy. Also appearing were venerable crossover acts including The Roots, Tower of Power, and Femi Kuti & The Positive Force. The All-City Jazz Band's set featured exciting big band arrangements of Perdido (Duke Ellington/Juan Tizol), Cantaloupe Island (Herbie Hancock), Now's the Time (Charlie Parker) and Blue Bossa (Kenny Dorham), giving the audience a taste of multiple eras and flavors of jazz.
The Institute has been a consistent presence in Los Angeles public schools for more than 25 years, and the All-City Jazz Band is a mainstay of its educational and mentorship efforts. Each year, the Institute selects approximately 20 exceptionally talented young musicians to participate in this full big band. Students rehearse and study with Institute teaching staff and perform for the Los Angeles community at leading venues and events. In addition to more than a decade of appearances at the Hollywood Bowl Jazz Festival, the All-City Jazz Band has also performed at LA's storied Central Avenue Jazz Festival, the historic Roxy Theatre and the Catalina Jazz Club, among other venues.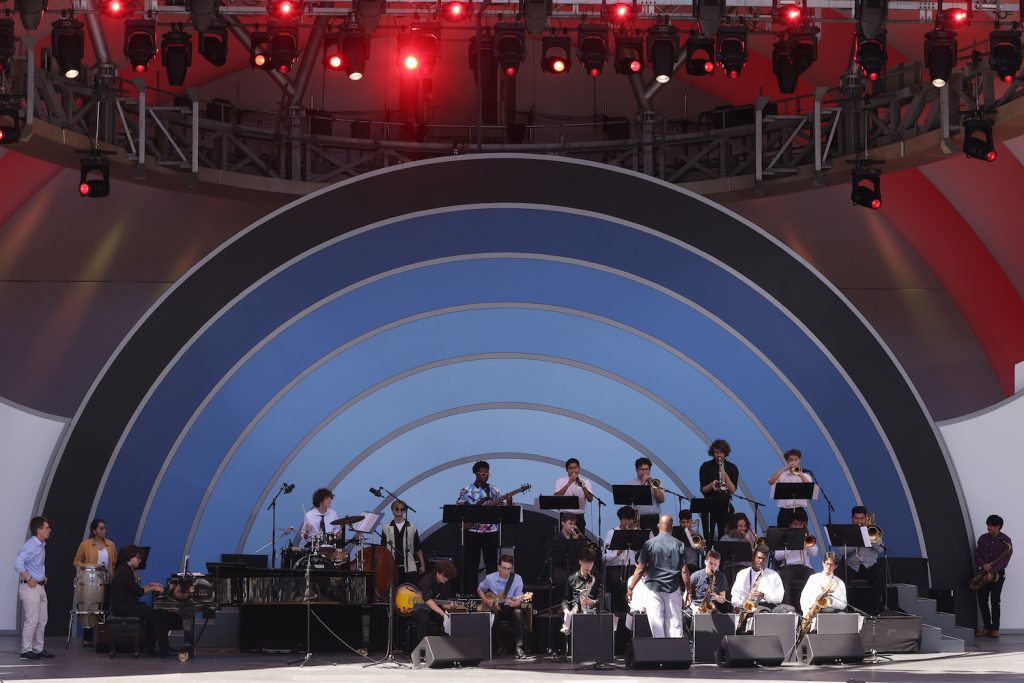 A Unique Learning Opportunity
All-City Jazz Band participants receive intensive instruction and coaching from Institute Vice President of Education and Curriculum Development Dr. JB Dyas, as well as guest instructors. Dyas co-directs the band with LAUSD Beyond the Bell Branch Visual & Performing Arts Coordinator Anthony White. The musicians study advanced performance techniques associated with performing professional-level big band repertoire, drill down into harmony and improvisation, and learn about each chart's history and place in the jazz tradition. As an integral part of the Institute's approach to the All-City Jazz Band, every student in the group is required to memorize the melody and chord changes for each tune, as well as develop competency with soloing.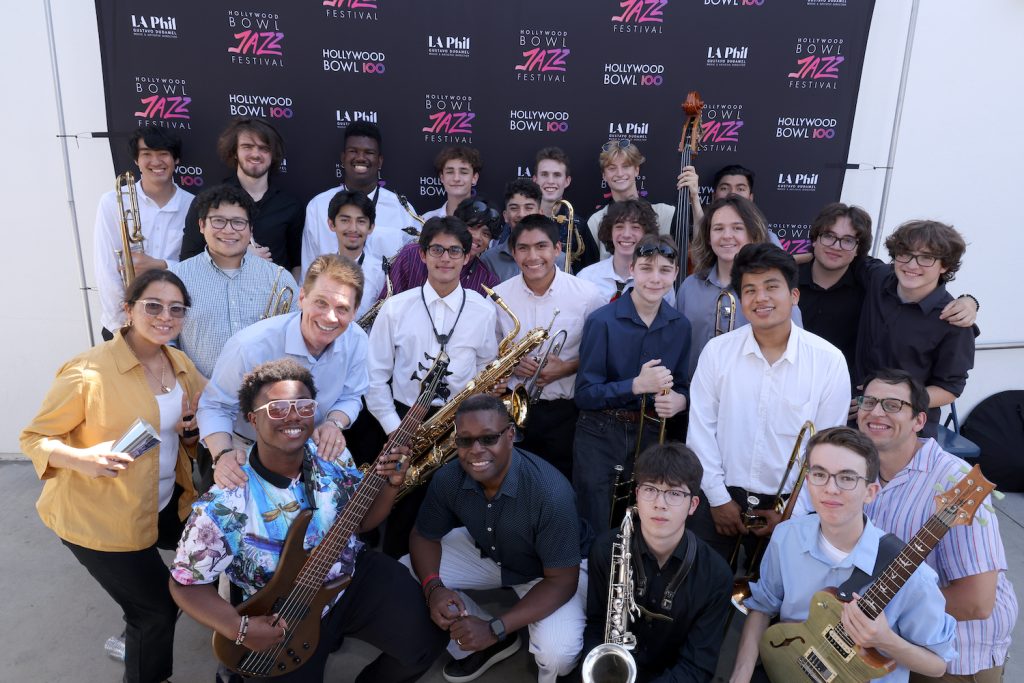 At the conclusion of every school year, the All-City Jazz Band delivers a featured performance as part of the culminating spring concert for the Jazz in the Classroom program, alongside a renowned guest artist. Recent guest artists have included pianist Kris Bowers; drummer Peter Erskine; guitarist Kevin Eubanks; saxophonists James Carter and Joshua Redman; and vocalists Patti Austin, Tierney Sutton, Lalah Hathaway, Jane Monheit and Michael Mayo.
The Institute thanks the Hollywood Bowl Jazz Festival for its kind invitation for the All-City Jazz Band to perform this year–and looks forward to our next appearance.