Alumni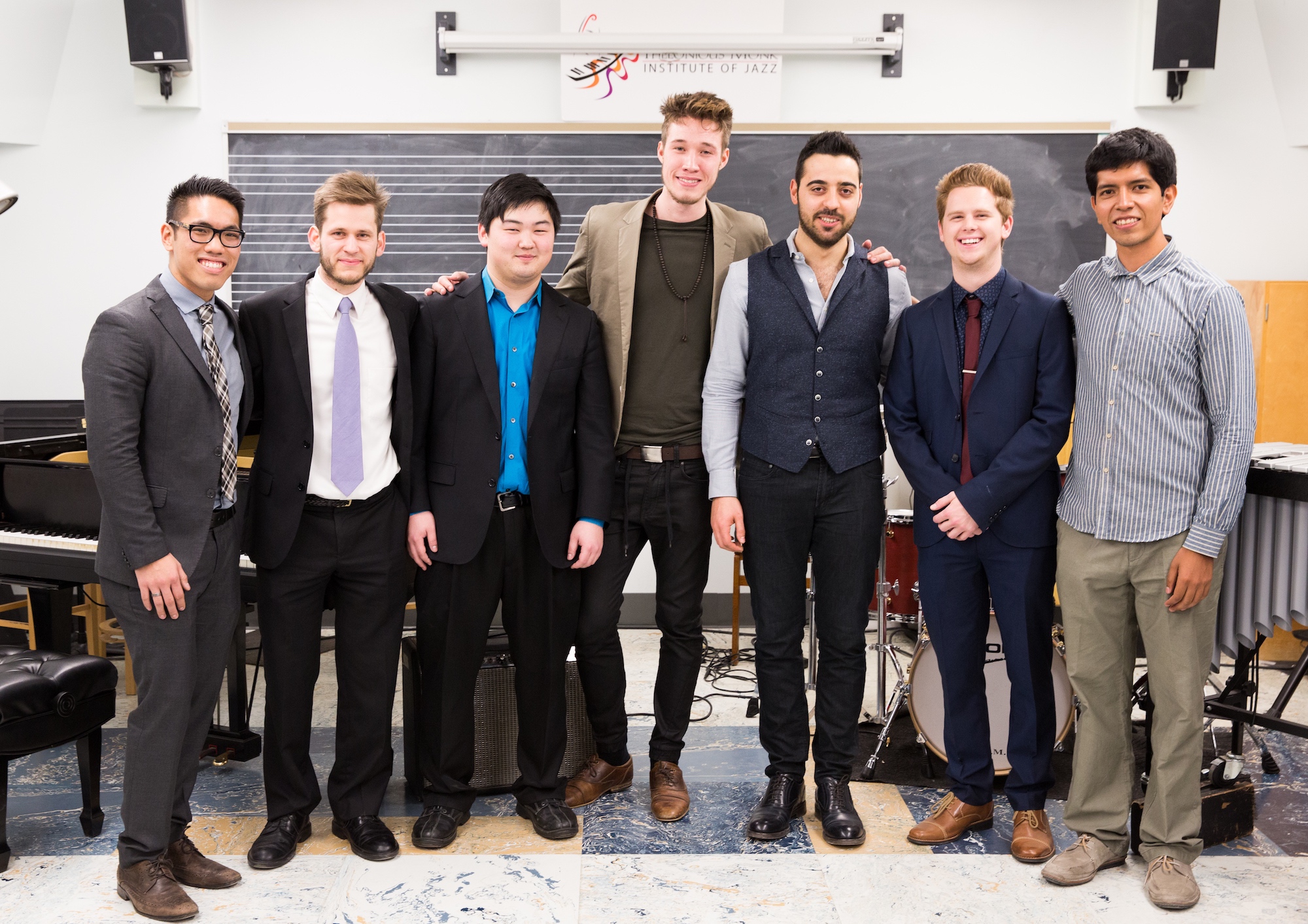 Eleventh Class
(2016-2018)
Class of 2018 graduates Anthony Fung, Glenn Tucker, Jon Hatamiya, Simon Moullier, Luca Alemanno, Alex Hahn and Julio Maza.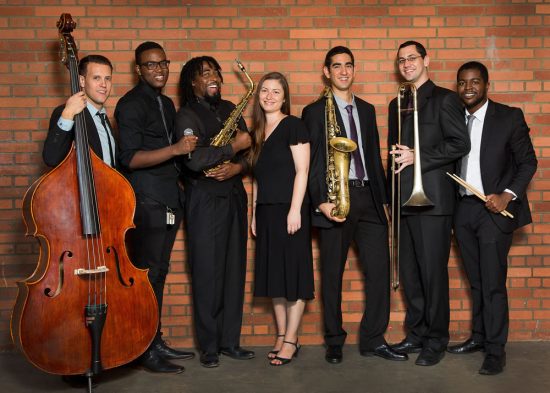 Tenth Class
(2014-2016)
Class of 2016 graduates Alex Boneham, Michael Mayo, David Otis, Carmen Staaf, Daniel Rotem, Ido Meshulam and Christian Euman.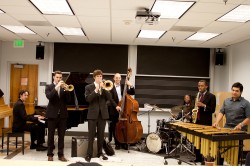 Ninth Class
(2012 – 2014)
Class of 2014 graduates Miro Sprague, Mike Cottone, Eric Miller, Dave Robaire, Jonathan Pinson, Josh Johnson and Diego Urbano.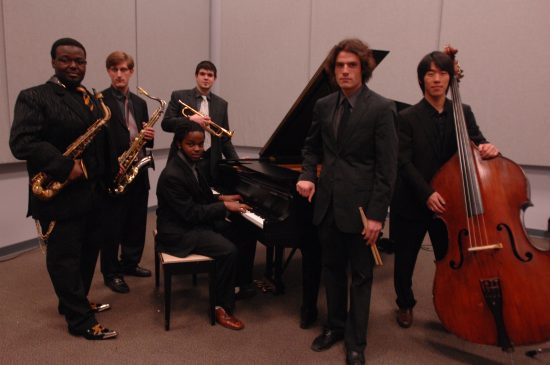 Eighth Class
(2009 – 2011)
Class of 2011 graduates Godwin Louis, Matt Marantz, Billy Buss, Victor Gould (seated), Nick Falk, Hogyu Hwang.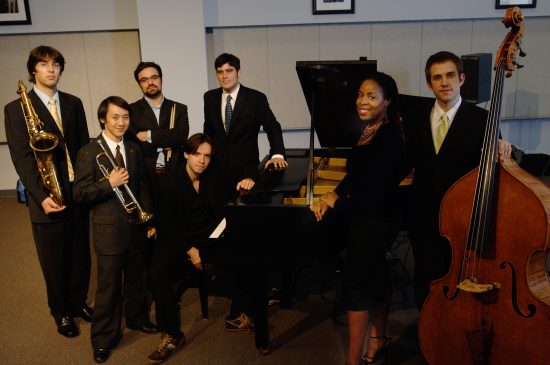 Seventh Class
(2007 – 2009)
Class of 2009 graduates Jake Saslow, Gordon Au, Colin Stranahan, Vadim Neselovskyi, David Mooney, Johnaye Kendrick and Joe Johnson.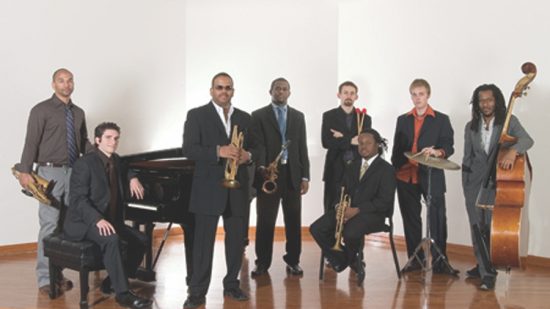 Sixth Class
(2005 – 2007)
Artistic Director Terence Blanchard (3rd from left) with class of 2006 students (l to r): Walter Smith, Romain Collin, Tim Green, Chris Dingman, Ambrose Akinmusire (seated), Zach Harmon, and Joe Sanders.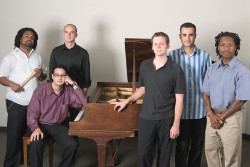 Fifth Class
(2003 – 2005)
Class of 2005 graduates James Alsanders, Arpad Olah (seated) Alan Hampton, James Westfall, Gilad Ronen, and Dontae Winslow.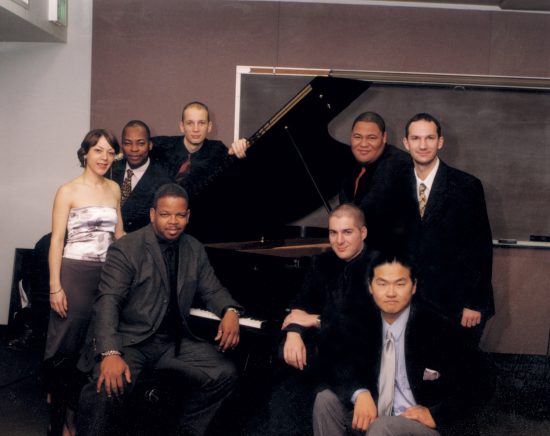 Fourth Class
(2001 – 2003)
Artistic Director Terrence Blanchard with class of 2003 students (front row, l to r): Nick Vayenas, Yoon-Seung Cho (back row, l to r): Gretchen Parlato, Lionel Loueke, Massimo Biolcati, Dayna Stephens, Ferenc Nemeth.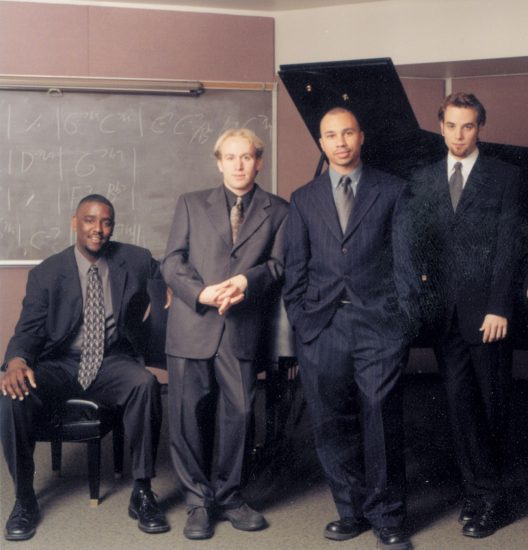 Third Class
(1999 – 2001)
Class of 2001 graduates Danny Grisett, Jason Goldman, Rob Perkins, and Bryan Lipps.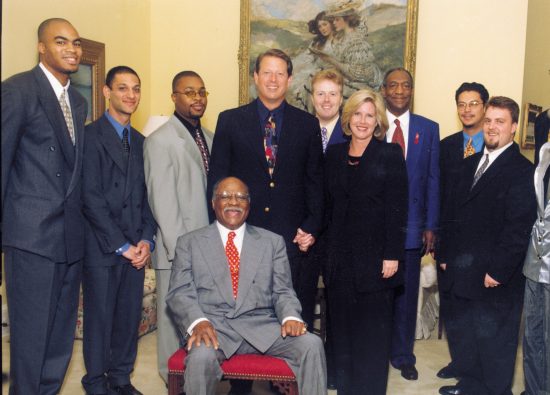 Second Class
(1997 – 1999)
Vice President and Mrs. Gore, Bill Cosby, and Clark Terry join 1999 graduates (l. to r.) Wayne Escoffery, Eli Degibri, Richard Johnson, Sebastiaan DeKrom, Derek Nievergelt, and Michael McKenna.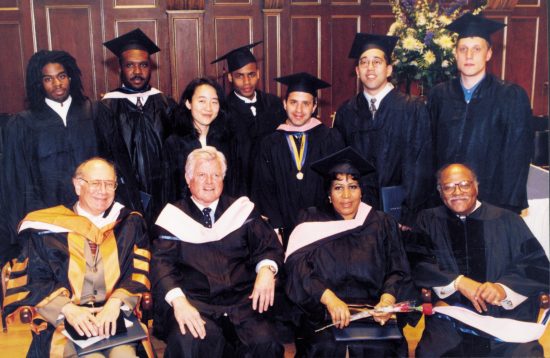 First Class
(1995 – 1997)
(Standing l to r): 1997 graduates Jamal Haynes, Darren Barrett, Helen Sung, Sean Thomas, Ignaz Dinne, Keala Kaumeheiwa, Ofer Ganor, (Seated l to r): Honorary degree recipients Lewis Lockwood, Senator Edward M. Kennedy, Aretha Franklin, Clark Terry.