Los Angeles Jazz in the Classroom students open 24th annual Central Avenue Jazz Festival
Students in the Institute's Los Angeles-area Jazz in the Classroom program performed as part of the featured lineup for the 24thannual Central Avenue Jazz Festival this weekend, continuing a tradition of participation in one of Southern California's most beloved community jazz events. Made up of top high school jazz musicians from throughout the Los Angeles Unified School District, the Herbie Hancock Institute/LAUSD Beyond the Bell All-City Jazz Band entertained audiences with an hour-long set of big band classics and modern compositions under the direction of Institute Education and Curriculum Development Vice President Dr. JB Dyas and Beyond the Bell Visual & Performing Arts Coordinator Tony White.
As Saturday's opening act on the Ella Fitzgerald Stage at Central and East 43rdStreet, the All-City group effectively kicked off the two-day series of performances. The weekend highlighted a litany of renowned artists like pianist Eric Reed, saxophonist Azar Lawrence, vocalist Cassandra Wilson and drummer Chris Dave. Other groups, including Stefon Harris & Blackout and the contemporary musical collective Katalyst, prominently featured alumni of the Institute's high school and college programs. The All-City Jazz Band's preparatory role for talented young local musicians was in particular evidence, with program graduates Christopher Astoquillca and Devin Daniels leading their own groups on the billing.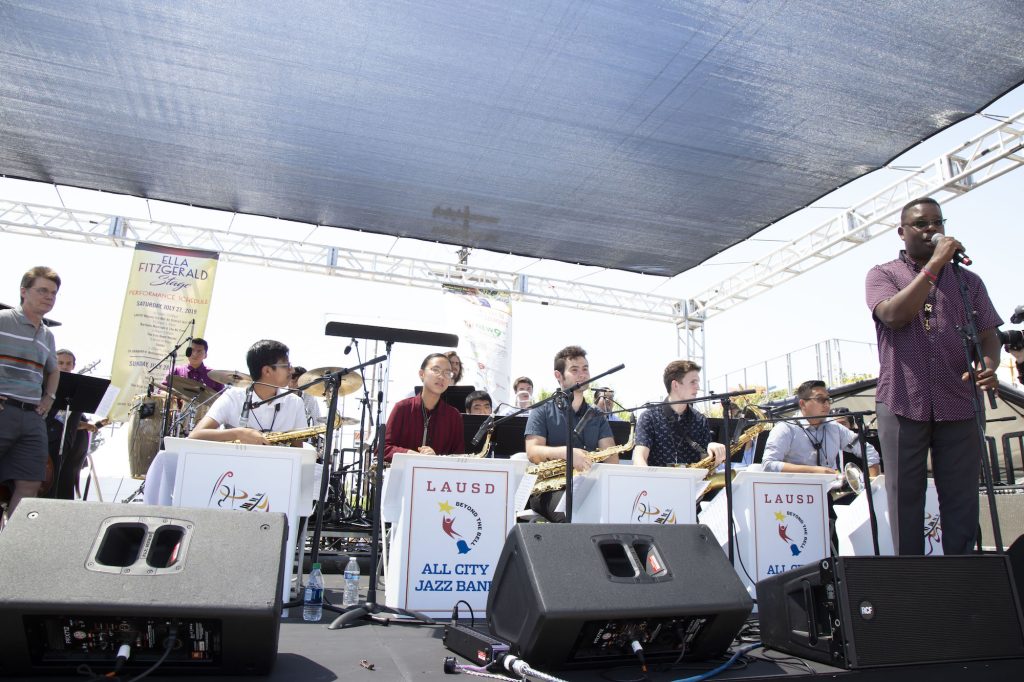 Founded to celebrate Central Avenue's historical role as a major West Coast hub for jazz for much of the 20thcentury, the Central Avenue Jazz Festival is one the largest free events of its kind. Organizers tout a high-profile lineup of established and up-and-coming artists, spanning names from Teddy Edwards and Gerald Wilson to Gretchen Parlato and Kamasi Washington, as well as vaunted local groups like Justo Almario's Afro-Columbian Ensemble and Barbara Morrison's Bu Crew.
In addition to nonstop music across four stages—including the historic Dunbar Hotel, famed for hosting legendary performers such as Billie Holiday, Count Basie and Duke Ellington—attendees benefit from an array of local food vendors, free health screenings and professional development resources. The annual event is presented by Los Angeles Councilman Curren D. Price, Jr. and LA's Ninth Council District, among other partners.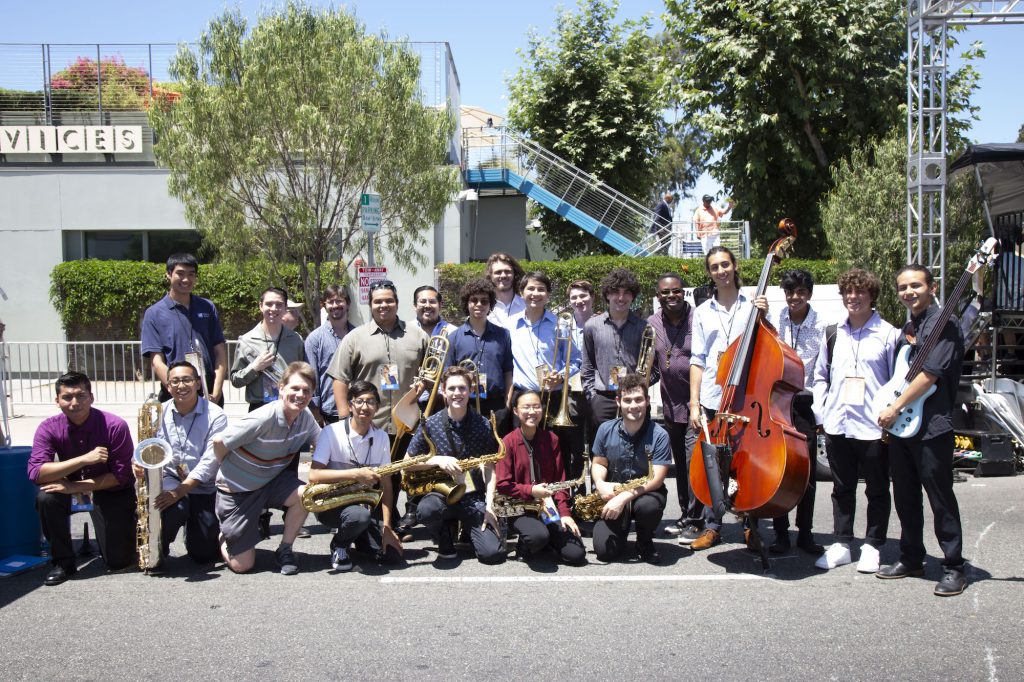 Performances at prominent local venues and community events are a regular feature of the Institute's programs, matching rigorous instruction in improvisation and group dynamics with opportunities for students to put their skills into practice, onstage—an essential component of the jazz tradition. In addition to the Central Avenue Festival, in recent years the Institute/LAUSD All-City Jazz Band has appeared at the Hollywood Bowl, Catalina Jazz Club, the Roxy Theatre and the Musicians Institute, among other settings.
Learn more about the Institute's Jazz in the Classroom program.