Vice President for Education & Curriculum Development Dr. JB Dyas began a marathon tour of public schools this month as part of the Institute's national Performing Arts High Schools (PAHS) initiative. The tour will take Dr. Dyas to six partner schools in five states and include intensive instruction for students and faculty across a variety of settings.
Partner schools served on this tour include the Booker T. Washington High School for the Performing Arts in Dallas, Texas; Arts High School in Newark, New Jersey; and New Orleans Center for Creative Arts. Taken together, the six institutions represent a high-achieving cross-section of the nation's public performing arts high schools. They boast an impressive cohort of graduates, counting renowned jazz masters like Wayne Shorter, Sarah Vaughan, Terence Blanchard, Nicholas Payton, Norah Jones and Roy Hargrove among their alumni.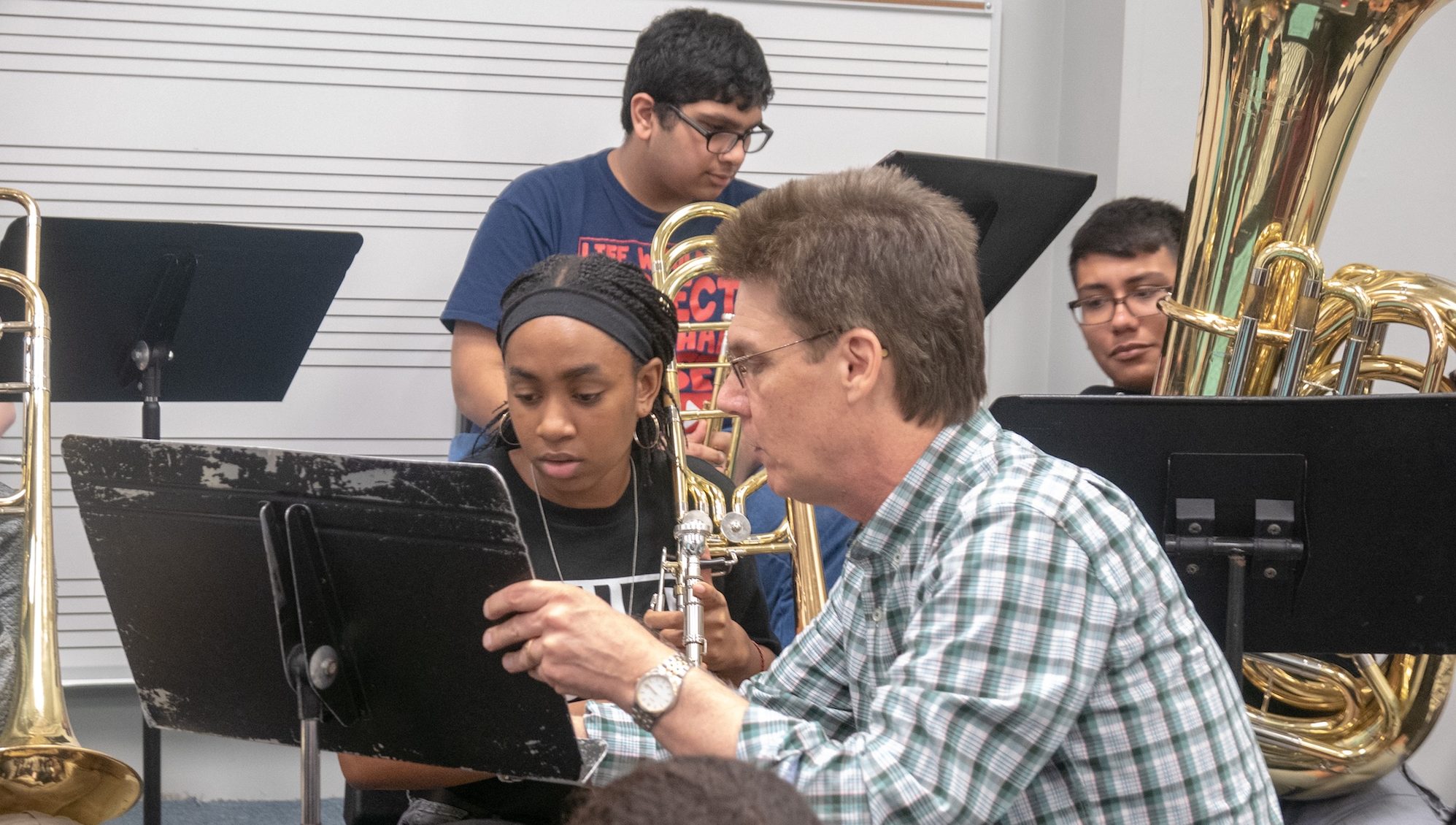 As part of his in-school visits, which are designed to complement the Institute's year-round program of daily and weekly instruction by professional jazz artists, Dr. Dyas provides faculty development training, rehearses the schools' big bands and smaller jazz combos, presents master classes and workshops, and gives private lessons. The visits have proven to be a highlight of each school's jazz education offerings.
About PAHS
The Performing Arts High Schools initiative brings the Institute's outstanding teaching artists into performing arts-focused secondary schools in cities across the country. The Institute provides consultation on curriculum development and instructional methodology, regular visits by guest artists and educators, private lessons, and intensive instruction. In addition, the Institute invites combos from selected schools to participate in weeklong Peer-to-Peer Jazz Education Tours in which the students perform with world-renowned jazz musicians in public high schools across the nation.
Learn more about our public school-based education programs.