Getting the Band Back Together: National Peer-to-Peer Quintet performs at 2019 Competition
The 2019 edition of the Herbie Hancock Institute National Peer-to-Peer Jazz Quintet, comprising five of the most impressive high school jazz musicians in the country, recently reunited to perform at the Institute's International Jazz Guitar Competition Finals & All-Star Gala at the Kennedy Center in Washington, DC on December 3rd. On the same bill as such jazz luminaries as Herbie Hancock, Terence Blanchard, and Bobby Watson, the group opened the show with acclaimed saxophonist Antonio Hart, performing Hart's arrangement of Seven Steps to Heaven, one of the first compositions Hancock recorded with fellow jazz icon, Miles Davis.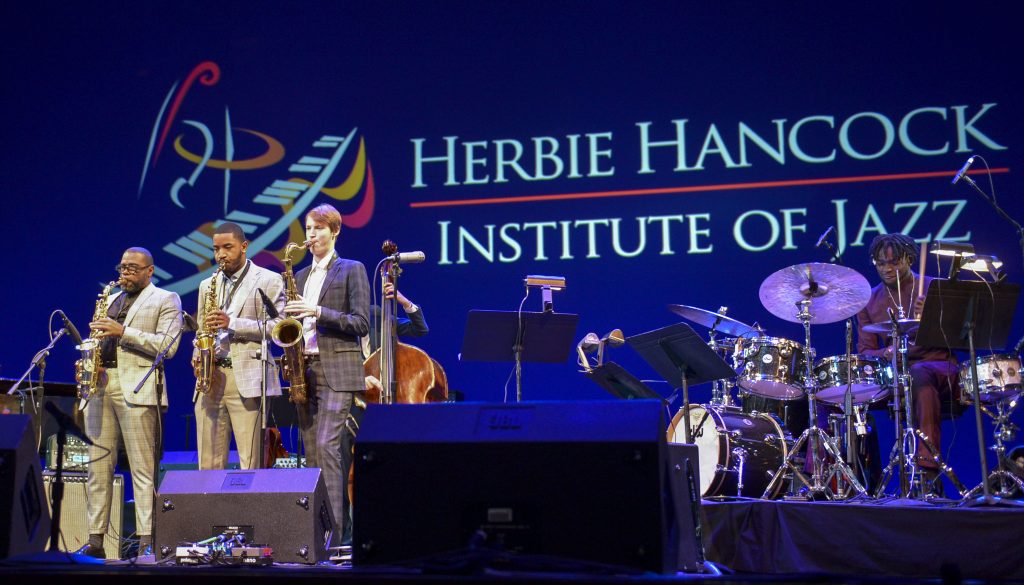 The power of peer-to-peer
Under the direction of Dr. JB Dyas, the Institute's VP for Education and Curriculum Development, the peer-to-peer students annually participate in weeklong national peer-to-peer jazz informance tours in which they gain invaluable performance experience playing alongside internationally acclaimed artists while they, in turn, educate young audiences in public schools across the U.S. about America's indigenous musical art form, jazz. In so doing, they not only help develop jazz audiences for the future, but also exemplify the deeply held American values that jazz represents: teamwork, unity with ethnic diversity, democracy, persistence, and the vital importance of really listening to one another.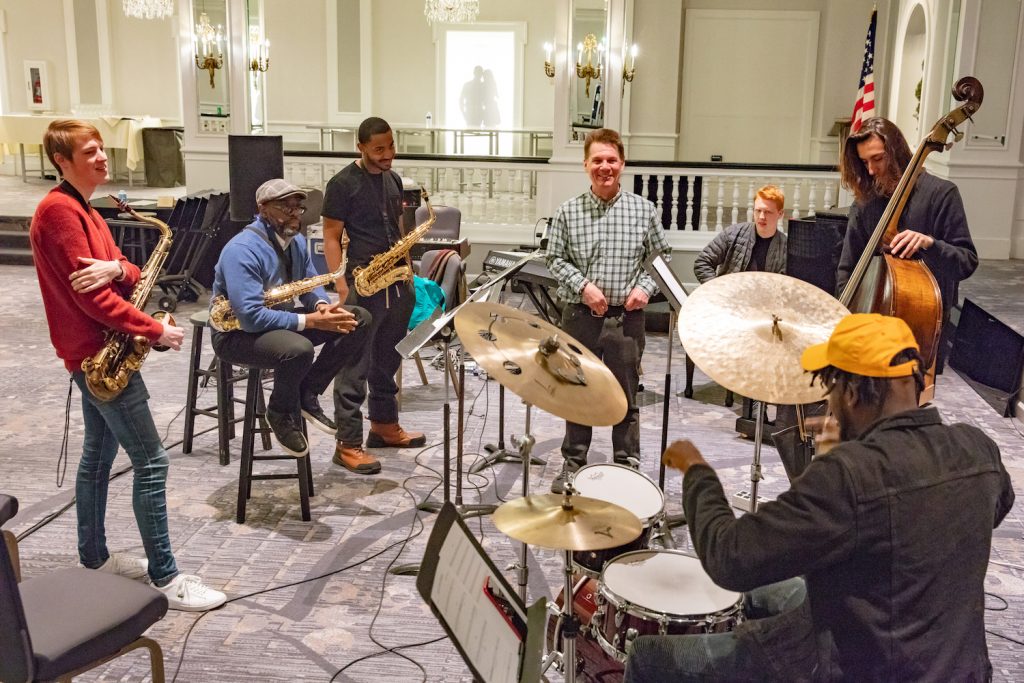 The 2019 group was composed of alto saxophonist Jalin Shiver(Newark), tenor saxophonist Sasha Ripley (Houston), pianist Dalton Hayse (Los Angeles), bassist Dario Bizio (Los Angeles), and drummer Jeremiah Collier (Chicago). The Quintet toured New England in spring 2019 with esteemed trumpeter/educator Sean Jones, performing in high schools in Maine, New Hampshire, and Vermont. They also performed at the U.S. Federal Trade Commission headquarters in Washington, DC, where they presented a workshop for the FTC's highest level employees on leadership lessons that can be gleaned from the jazz paradigm.
The Institute congratulates these talented young artists on their achievements, and thanks them for their dedication to sharing the positive lessons of jazz with audiences of all ages.