Students in the Institute's Los Angeles-area public school-based education programs received top billing at last weekend's Central Avenue Jazz Festival, a decades-old LA institution. Also on offer were multiple ensembles led by alumni of both the Thelonious Monk Institute of Jazz Performance and the Thelonious Monk Institute of Jazz International Competitions.
On Saturday, June 28th, the Thelonious Monk Institute / LAUSD All-City Big Band delivered an hourlong set of classic and contemporary music on the Etta James Stage. A collaboration between the Institute and the Los Angeles Unified School District's Beyond the Bell after-school program, the All-City band enlists some of the district's most talented student musicians for regular instruction and rehearsal with master teaching artists, as well as high-profile public performances throughout the year. Trombonist Ido Meshulam, from the Institute of Jazz Performance Class of 2016, and trumpeter Chad Willis served as special guests for the performance.
Separately, the Thelonious Monk Institute / LAUSD All-Star Combo gave a 45-minute performance at the nearby Dunbar Hotel. An historic property, in its heyday the Dunbar routinely hosted top names in jazz, including Duke Ellington and Billie Holiday, and formed a key locale for Los Angeles' African-American community in the 1930s and '40s.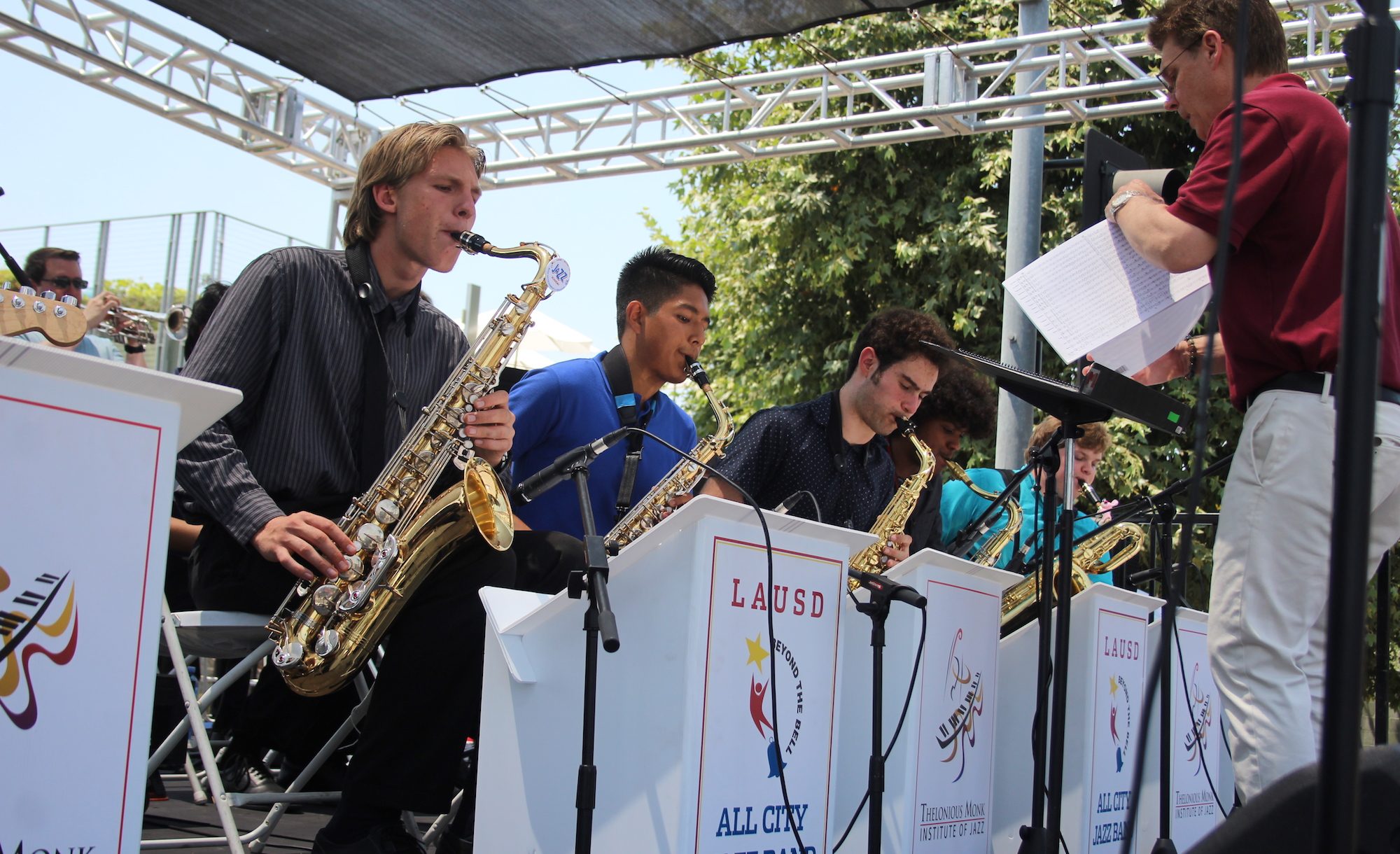 Later in the day, the festival hosted a special "All-Star Alumni Jam Session" on its Jazz Improv stage, featuring a house band made up of recent alumni of the Thelonious Monk Institute of Jazz Performance. Alto saxophonist Alex Hahn '18, pianist Miro Sprague '14, bassist Alex Boneham '16 and drummer Christian Euman '16 kept things swinging for nearly four hours while a packed crowd of local musicians, including festival performers and students from the All-City Band, sat in and played.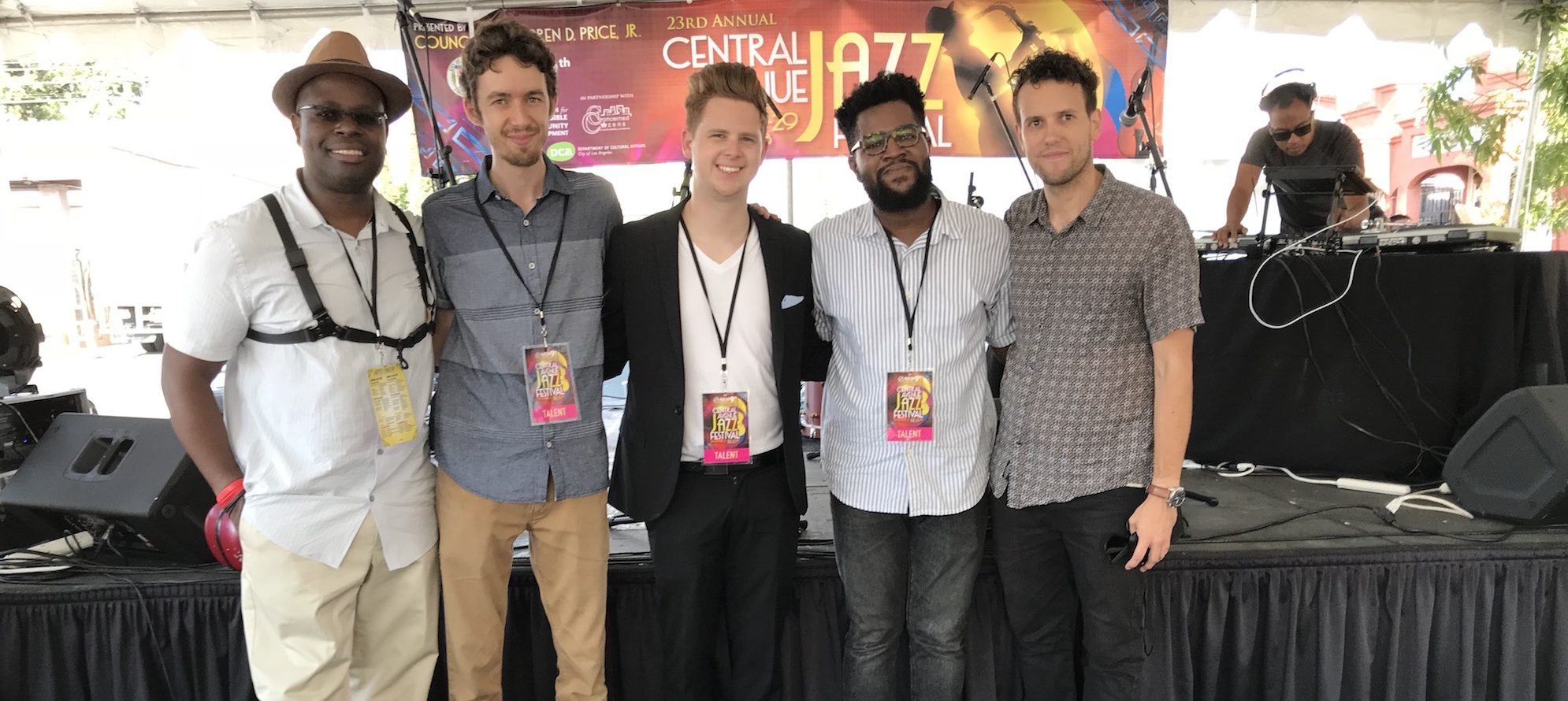 Highlights of the program on Sunday, June 29thincluded a performance by the Katalyst collective, led by alto saxophonist and Institute of Jazz Performance Class of 2016 graduate David Otis, as well as sets by Institute Class of 2003 graduate and Vocals Competition winner Gretchen Parlato and Vocals Competition semifinalist Tierney Sutton.
Now in its 23rdyear, the annual Central Avenue Jazz Festival is a featured event on the Los Angeles cultural calendar. Offered entirely free and open to the public, the festival pays tribute to the historic Central Avenue corridor, at one time an "epicenter of West Coast jazz" where legendary artists like Dexter Gordon, Charles Mingus, Dinah Washington and Cab Calloway performed. Previous festival lineups have boasted an array of established jazz artists and rising stars, including Kenny Burrell, Pete Escovedo, Gerald Wilson, Kamasi Washington and many others.