Renowned bassist and producer Larry Klein visited the Thelonious Monk Institute of Jazz Performance earlier this month to conduct a seminar and discussion with the Class of 2018. The GRAMMY Award® winner listened to the students perform their original compositions and offered feedback from a producer's perspective.
Klein also discussed his past experience and current work with artists in and beyond jazz, including Herbie Hancock, Wayne Shorter, Joni Mitchell, Kurt Elling, and many more.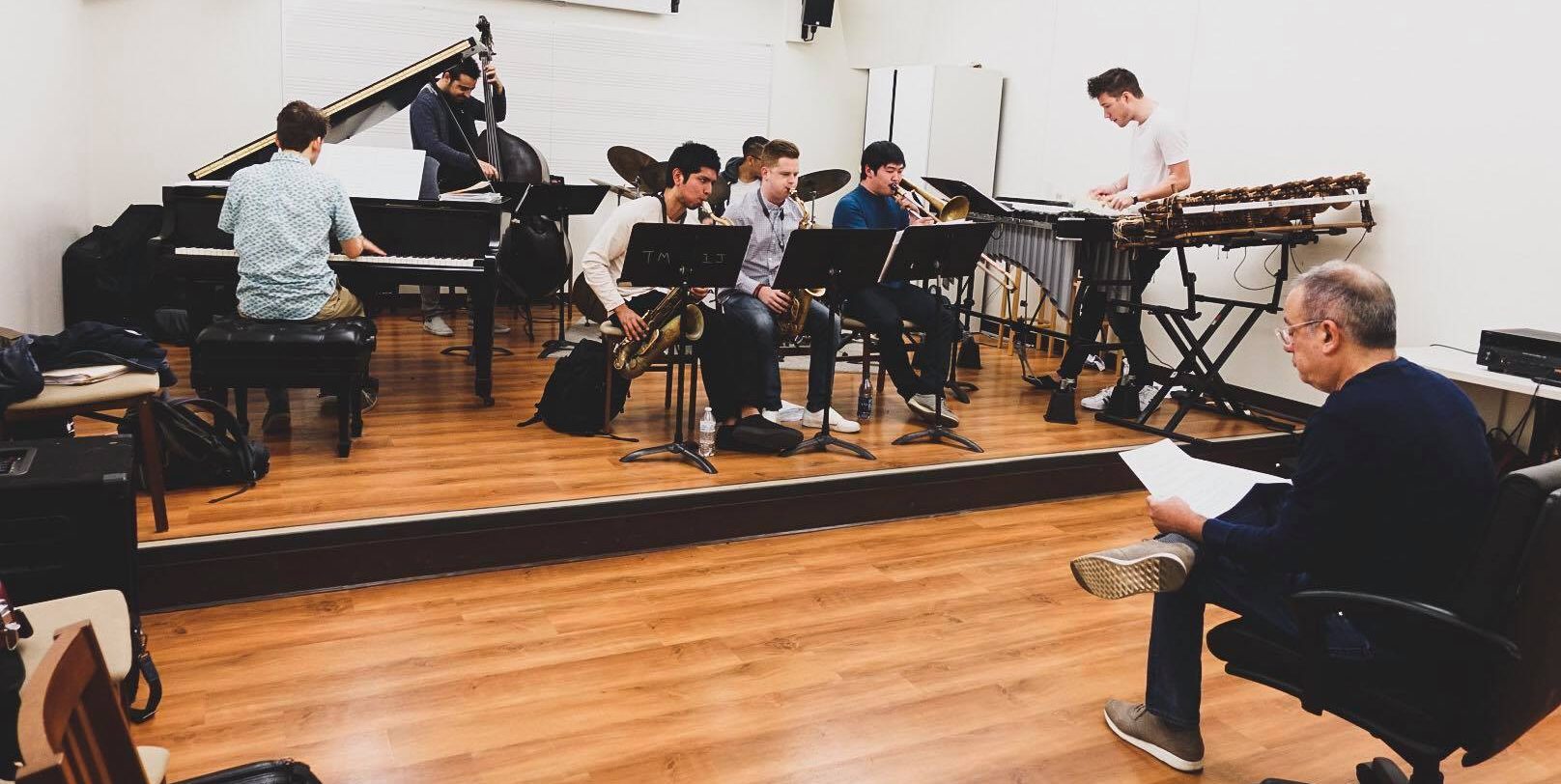 An accomplished jazz bassist, Klein began his career performing with the likes of Freddie Hubbard, Carmen McRae, and Joe Henderson, later branching out to work with artists as diverse as Bob Dylan and Don Henley. He became well-known as a producer in the 1980s and '90s for his work on multiple albums with singer-songwriter Joni Mitchell, notably her Turbulent Indigo, which won the 1995 GRAMMY for Best Pop Album. Today, he heads the Strange Cargo record label, an imprint of Universal Music Group, and produces a range of artists including pianist Billy Childs and vocalist Madeleine Peyroux.
As part of their two-year, tuition-free course of study, the students of the Thelonious Monk Institute of Jazz Performance frequently interface with high-profile artists and music industry figures like Klein. Intimate classroom sessions give the students the opportunity to gain valuable insight directly from the source. Regular guest instructors include Institute Chairman Herbie Hancock and Institute Trustee Wayne Shorter – the program's Distinguished Professors – along with record executive Don Was, saxophonist Jerry Bergonzi, artist manager Karen Kennedy and others.
Click here to learn more about the Thelonious Monk Institute of Jazz Performance.