Watch the U.S. Dept. of Education Informance Hosted by Secretary Cardona
Watch the full-length recording of the April 19, 2022 informance below, presented in conjunction with the U.S. Department of Education
Washington, DC – The Herbie Hancock Institute of Jazz in conjunction with the U.S. Department of Education will present a peer-to-peer jazz informance on April 19, featuring the Peer-to-Peer Jazz Quintet. Hosted by U.S. Secretary of Education Dr. Miguel Cardona, the "informance" – a combination of performance and educational information – will be presented by five of the Baltimore/Washington, DC area's most gifted high school music students along with 14-time GRAMMY Award-winning jazz legend Herbie Hancock, internationally acclaimed jazz trumpet recording artist Sean Jones, and renowned jazz educator Dr. JB Dyas. The informance will be livestreamed from the U.S. Department of Education (ED) headquarters building in Washington, D.C., beginning at 1 pm EDT, to hundreds of school districts in the United States and around the world, and streamed on ED's YouTube, Facebook, and Twitter accounts, as well as the Institute's website, hancockinstitute.org. It will not only focus on what jazz is and why it's important to America, but also on leadership in the time of a crisis such as a pandemic and how the principles of jazz – collaborating, improvising, not seeking perfection, playing off each other's strengths, perseverance and the vital importance of really listening to one another – can enlighten leaders as they navigate through a crisis, uncertainty and challenging times.
"We've found that young people often learn about certain things better from kids their same age, and one of those is jazz," said Hancock, Chairman of the Institute, NEA Jazz Master, and Goodwill Ambassador for the United Nations Educational, Scientific and Cultural Organization (UNESCO). "And when you hear how accomplished these musicians are at such a young age, you know their peers are going to listen."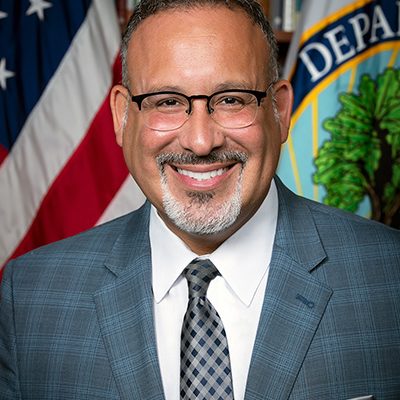 Besides playing jazz at a level that belies their years, the students will talk to their like-age audience across the country and around the world about the importance of finding a passion for something early in life, working hard at it, being persistent, and believing in yourself. When young people hear this important message from kids their same age, they are often more likely to listen.
The members of the Quintet include alto saxophonists Ebban Dorsey and Quinn Rehkemper from the Baltimore School for the Arts (BSA); tenor saxophonist Elijah Woodward and pianist Jose Andre Montano from the Duke Ellington School of the Arts; and drummer Jillian Upshaw from Woodrow Wilson High School. "What an honor to have the opportunity to perform with Mr. Hancock and Mr. Jones," said Dorsey, who was featured on last year's ED jazz informance which was presented virtually due to the pandemic (and has now had over a half million views on YouTube). "Mr. Hancock's immense musical contributions have truly been profound, and Mr. Jones is one of the best jazz trumpet players you'll ever hear!"
Rounding out the group will be BSA's director of jazz studies, Ed Hrybyk on bass, with a special cameo appearance by Secretary Cardona on Latin percussion. "Music is a big part of my family's life," said the Secretary. "There's a level of listening, interdependence and collaboration that goes on in jazz that we can all learn from."
While the informance at the US Department of Education can only accommodate a limited, invited audience of selected students, teachers, principals, and ED officials, it will be streamed nationally and internationally so all may partake. "Jazz mirrors life … in improvisation and in connecting with people around you," added the Secretary. "Music and the arts give us a window into different cultures – and cultures are an expression of many kinds of music. It's been said that music is the art that goes from the ears straight to the heart. As we continue to recover from the pandemic, music is also a wonderful tool for empathy and healing."
The Herbie Hancock Institute's National Peer-to-Peer Education Program has lead funding from the National Endowment of the Arts and United Airlines.