Guest Instructors Bring Diverse Perspectives, Insights to Institute of Jazz Performance
With schools across the country returning to in-person learning, the Institute's college program recently welcomed a host of guest instructors back to campus at The UCLA Herb Alpert School of Music to conduct socially distanced master classes and workshops for the Class of 2023.
As part of preparing the Institute students to navigate the music industry's complex demands, the program engages a diverse lineup of experienced professionals to share their insights in daylong and multi-day residencies. The visiting jazz masters and music industry experts address essential artistic elements like improvisation and musicianship, as well as practical concepts like negotiating contracts, building a professional website and effectively using advanced production software and other technologies.
"Finding success as a working creative musician is about more than being skilled at your craft," says Institute West Coast Director Daniel Seeff. "Jazz musicians today are increasingly expected to fulfill diverse roles beyond creating innovative music. The Institute aims to equip our students with a broad skillset that will serve them well when they enter the professional world."
One familiar face on the Institute of Jazz Performance's guest instructor roster for the last several years is veteran artist manager Karen Kennedy. The founder of 24 Seven Artist Development, over the past three decades Kennedy has managed the careers of some of the jazz world's most revered figures. She currently counts NEA Jazz Master Kenny Barron, Institute of Jazz Performance Class of 2003 graduate Gretchen Parlato and former Institute Peer-to-Peer All-Star James Francies among her clients. Kennedy recently met with the Institute's students to discuss developing a five-year plan for their careers, creating promotional materials and learning how to budget for tours and albums, among other music business fundamentals.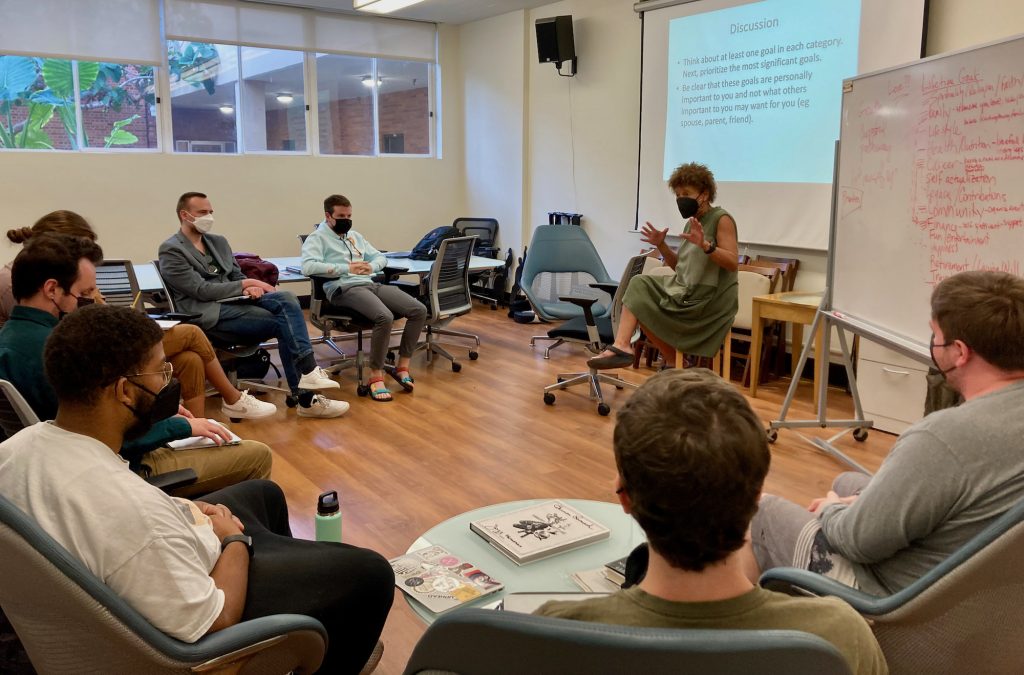 Other recent visitors include composer/producer Michael Stein, whose work can be heard on an array of contemporary film scores and commercial music. During Stein's first visit, he worked with the Class of 2023 on different ways to apply the latest production and music sequencing software, including Cubase, Logic and Pro Tools, to their composition and performance work. The students also benefitted from a residency with five-time GRAMMY Award-winning pianist and composer Billy Childs, a fixture at the program who offered invaluable feedback on the young artists' compositions and shared his unique process for developing and refining musical ideas.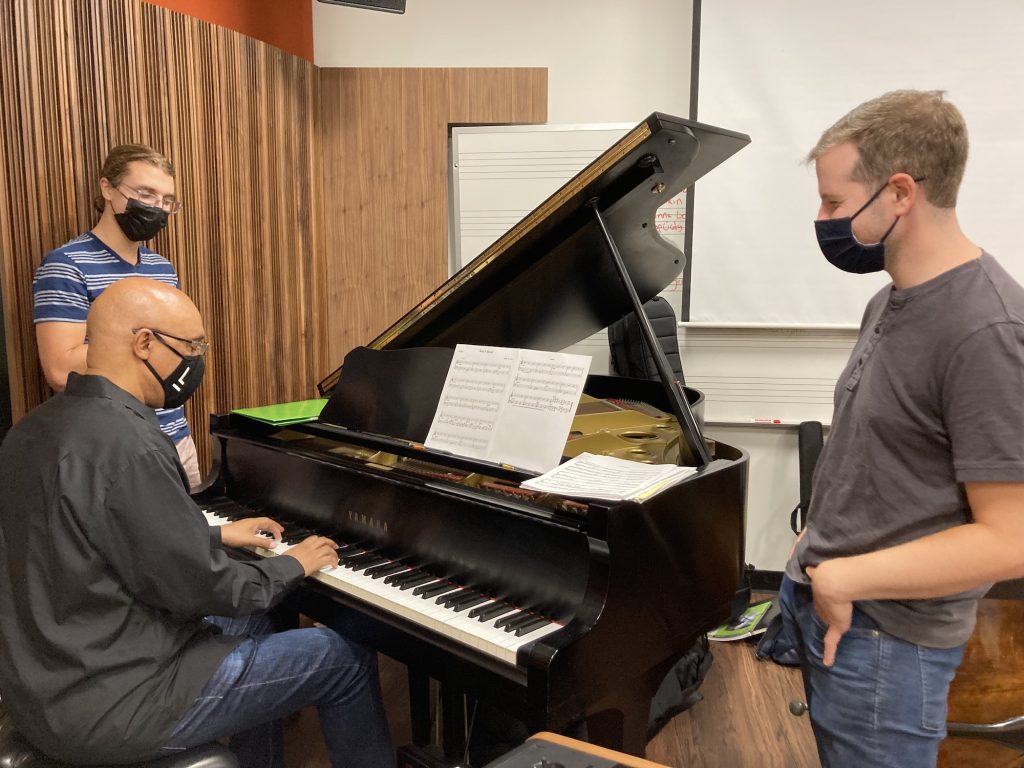 These and other guest instructors provide Institute of Jazz Performance students a well-rounded foundation of knowledge that will help them achieve both on and off the bandstand. Learn more about how the Institute's college program is preparing the next generation of jazz masters by clicking here.