Institute Education Vice President leads three-day residency at Los Angeles County High School for the Arts
Dr. JB Dyas, the Institute's Vice President for Education and Curriculum Development, visited the Los Angeles County High School for the Arts (LACHSA) from November 17-19 for a residency with the school's jazz ensembles. In collaboration with LACHSA jazz instructor Alex Hahn, a graduate of the Institute's master's level college program at UCLA, Dr. Dyas worked closely with the school's big band and jazz combos. He gave private lessons to select students and mentored LACHSA faculty.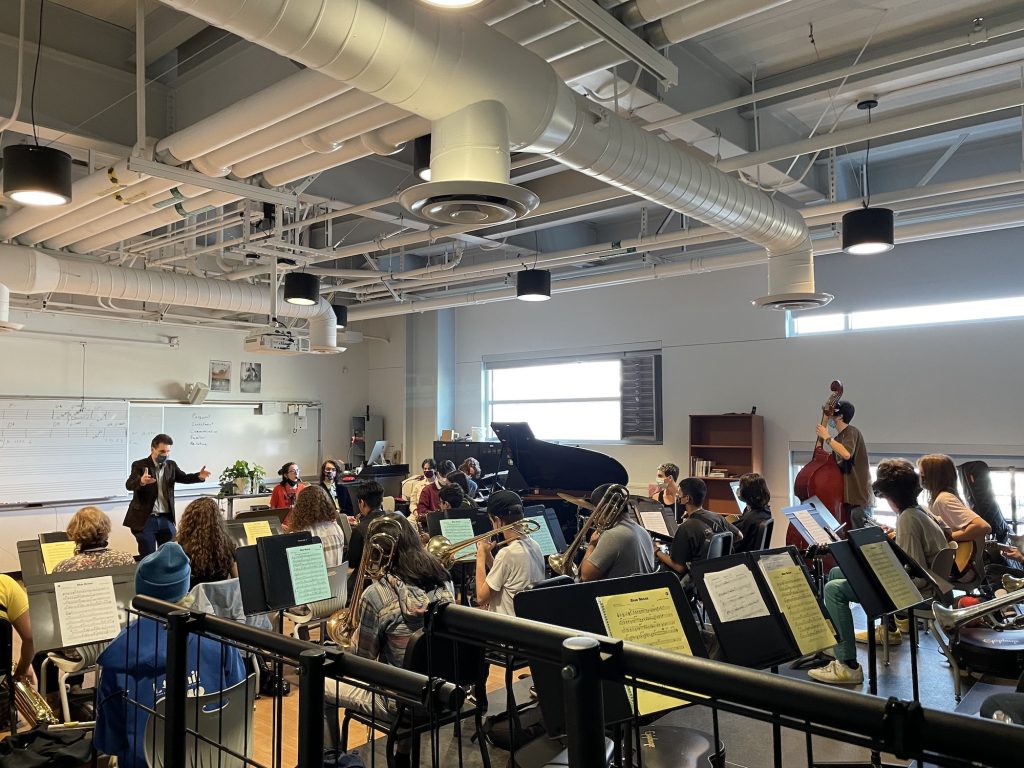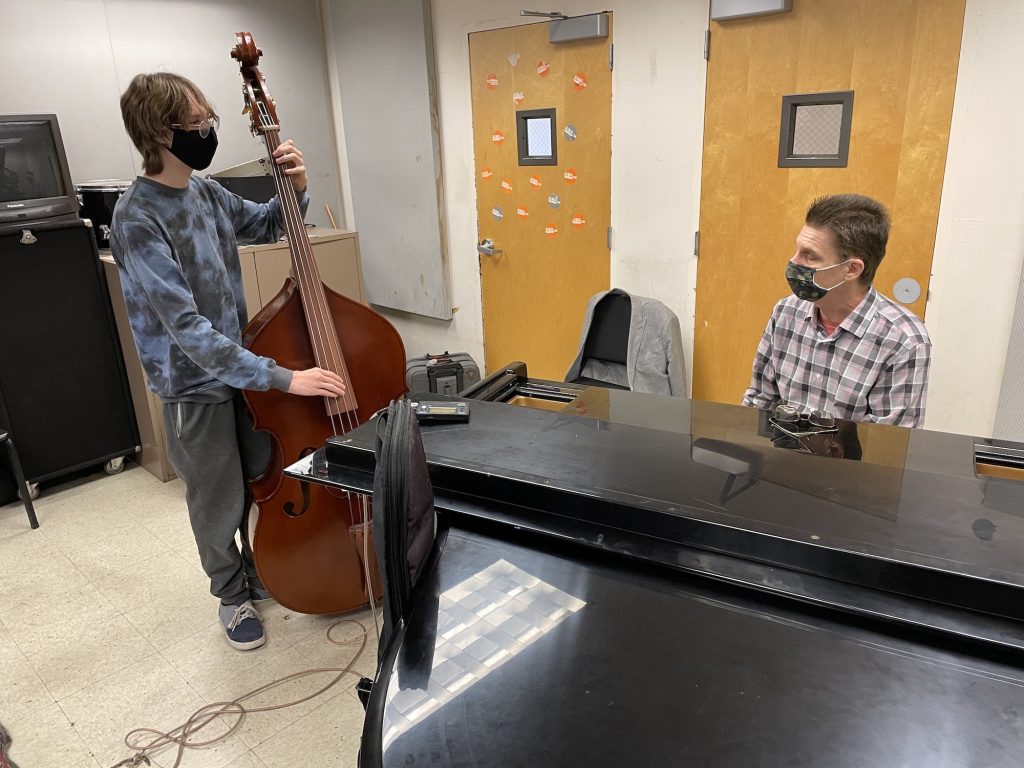 Dr. Dyas also presented his acclaimed clinic on preparing for college auditions and securing music-related scholarships ("Getting the Big Scholarship"), of special interest to students seeking to pursue degrees in jazz performance. The presentation includes a systematic method for preparing repertoire, requesting letters of recommendation and selecting prospective schools, with plenty of insight into what college and conservatory adjudicators look for in applicants.
LACHSA is a longtime partner school in the Institute's National Performing Arts High Schools jazz initiative. This specialized, performance-based program enables students at the nation's leading public performing arts high schools to participate in small combos and receive instruction in theory, composition, improvisation, history and styles, preparing them to attend leading college, university and conservatory music programs. 
Through the National Performing Arts High Schools program, students benefit from regular workshops with professional jazz artists as well as an annual, multi-day residency by Dr. Dyas. Each residency includes private and group instruction on improvisation, theory, composition, jazz history and other topics, plus group rehearsals and master classes for all students in the jazz program. All in-person instruction follows relevant public health guidelines.