In Memory of Aretha Franklin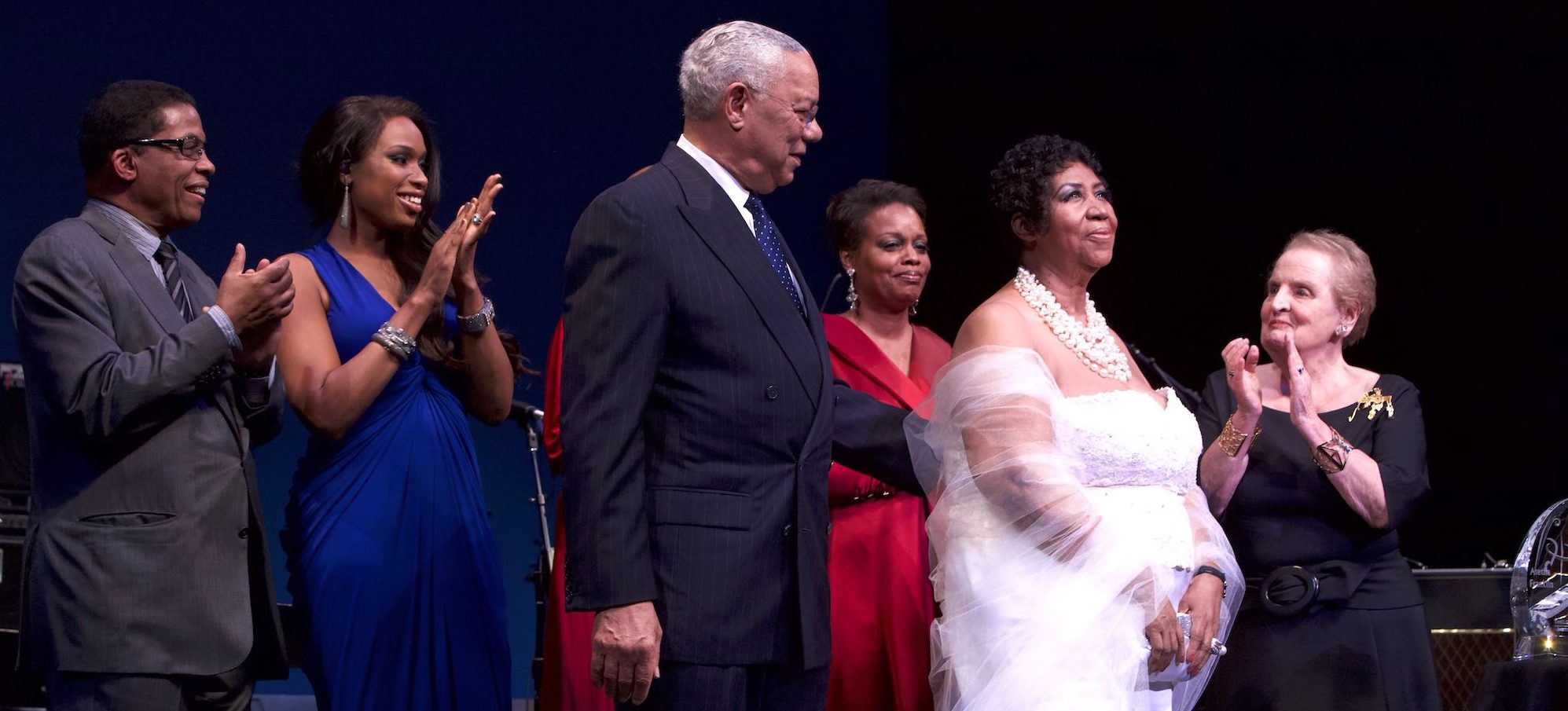 The world lost a legend today. And, the Institute lost one of its most beloved friends and loyal supporters.
For over two decades, Aretha Franklin has generously and graciously given her time and resources to the Institute by headlining concerts, participating in our Competition, appearing on our network television specials, and performing during International Jazz Day at the White House – because it was important to her that people of all ages recognize the values, significance, and impact that jazz has had and continues to have on the world.
We salute the Queen and thank Aretha for her invaluable gift of friendship, for her incomparable voice, and for her powerful messages that have lifted our collective spirits and soothed our souls.
Tom Carter
President, Thelonious Monk Institute of Jazz