LA Jazz in the Classroom Spring Concert Swings in the Summer
The Institute's Los Angeles-area Jazz in the Classroom program held its Spring Concert on June 2 at the Musicians Institute in Hollywood, ushering out the 2018 school year with performances by more than 50 talented student musicians.
Each year's Spring Concert gives every Jazz in the Classroom student the opportunity to put into practice the lessons and techniques they learn during the year through daily and weekly instruction with Institute teaching artists. Groups from more than a dozen partner schools present repertoire for a live audience that demonstrates how they have honed skills like improvisation, group dynamics and nonverbal communication over the course of the academic year.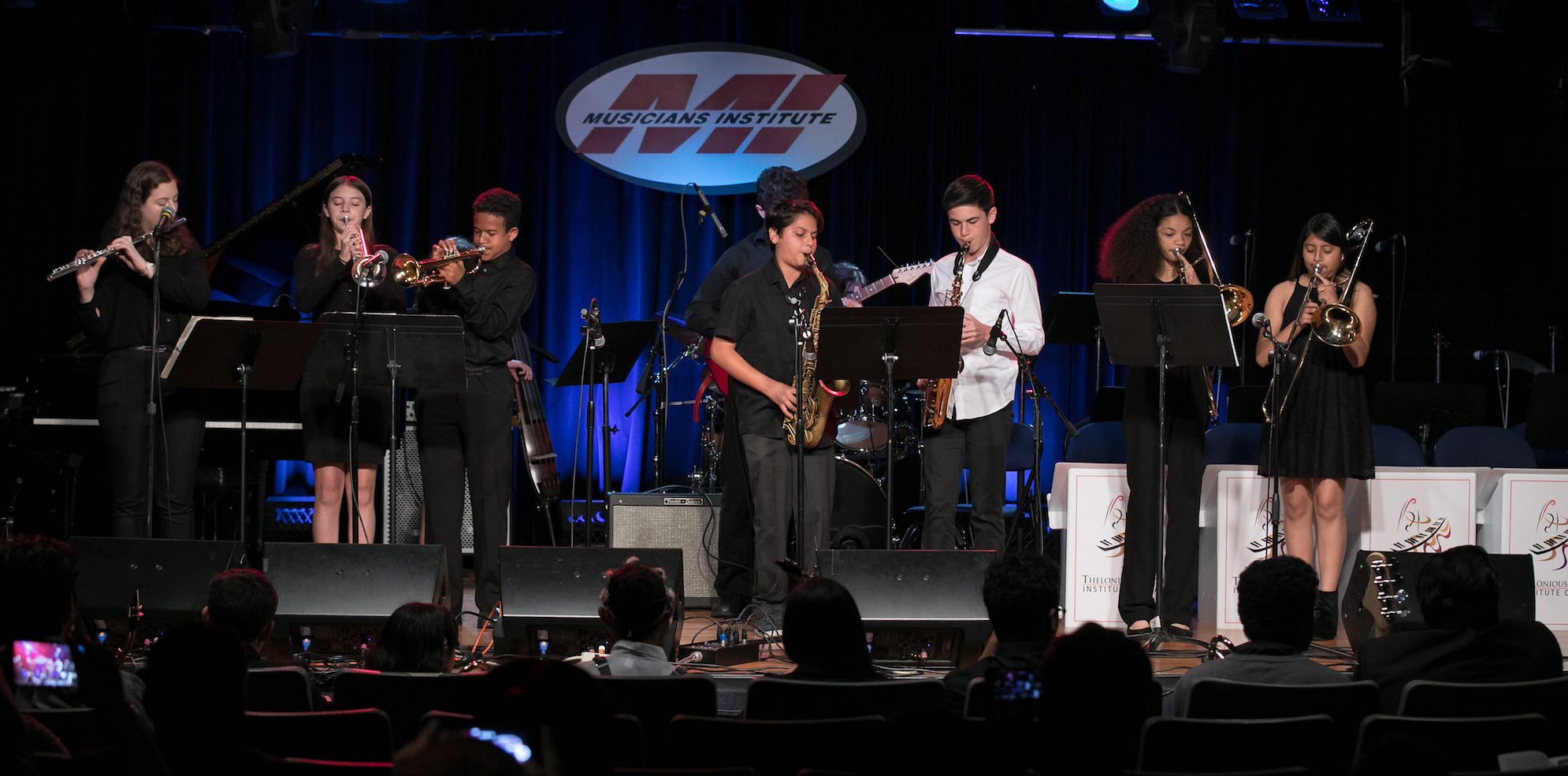 Hosted by prominent KJazz radio personality LeRoy Downs, the June 2 concert featured a series of jazz combo performances covering a range of compositional eras and styles, from standards like Dizzy Gillespie's "A Night in Tunisia" and John Coltrane's "Mr. P.C." to Kurt Rosenwinkel's "Minor Blues" to original tunes written by the students. Participating groups represented middle and high schools from across the Los Angeles Unified School District (LAUSD), including the Academy of Performing Arts at Hamilton High School, Eagle Rock High School, El Sereno Middle School, the James A. Foshay Learning Center, John F. Kennedy High School, the Ramon C. Cortines School of Visual and Performing Arts, Washington Preparatory High School, and others.
Part two of the concert highlighted the Thelonious Monk Institute/LAUSD Beyond the Bell All-City Big Band, a collaborative ensemble collecting 25 of the most talented young student musicians from the district. Participation in the All-City Band gives selected students the opportunity to perform regularly at in-demand venues and events around the Los Angeles area, including the Hollywood Bowl and the Central Avenue Jazz Festival. Joined by special guest pianist and 2006 Piano Competition finalist Gerald Clayton as well as vocalist and Institute of Jazz Performance graduate Michael Mayo, the group gave rousing performances of Roy Hargrove's "Strasbourg/St. Denis," Juan Tizol's "Perdido" and John Coltrane's "Giant Steps."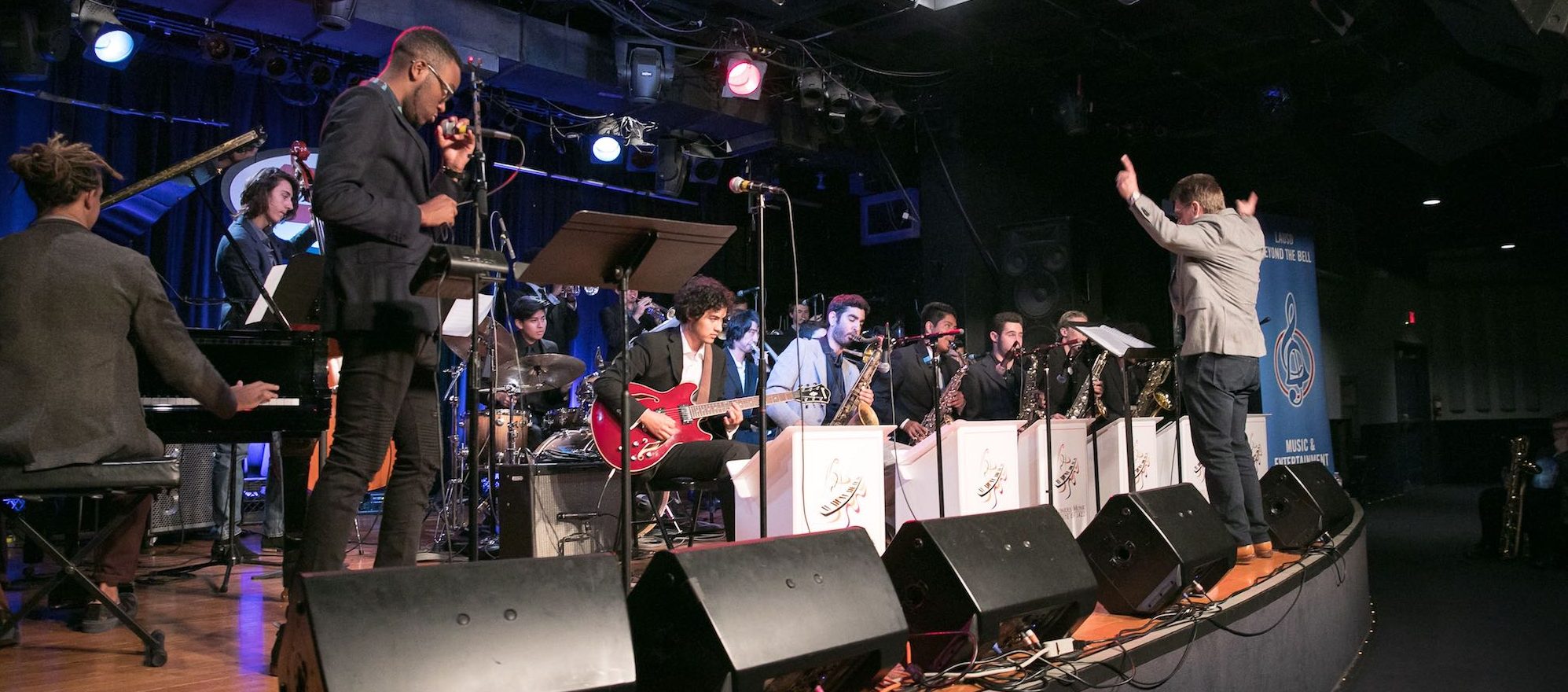 As part of the Spring Concert, the Institute and LAUSD presented Hamilton High School senior trumpeter Joey Currieri with the Norman & Rosalind Cutler Memorial Scholarship, which helps fund college tuition for a graduating senior who has demonstrated great musical improvement or achievement. Congratulations to Currieri and to all of our students on a successful and productive school year.