Don Braden, Bobby Broom, Lisa Henry lead 2018 Peer-to-Peer Tours to the Dakotas, San Diego
Students at 10 public schools in Fargo, North Dakota; Sioux Falls, South Dakota; and San Diego, California benefited from jazz education programming offered through the Institute's spring 2018 Peer-to-Peer tours. Acclaimed jazz masters and our National Peer-to-Peer All-Star Jazz Sextets conducted a series of informances and in-depth educational workshops, with an emphasis on making jazz accessible to students regardless of their level of musical experience.

One of the Institute's core outreach initiatives, Peer-to-Peer tours bring some of the country's most gifted high school student musicians into public schools across the nation, accompanied by internationally recognized teaching artists.
From April 16 – 20, Peer-to-Peer All-Stars Stéphane Clément (trumpet), Julian Gonzalez (alto saxophone), Jordan Reifkind (guitar), Dario Bizio (bass), Tyler Henderson (piano) and Jeremiah Collier (drums) demonstrated key musical concepts and discussed the importance of jazz with peers at five Fargo and Sioux Falls high schools. The students also supported jazz workshops with each host school's jazz band and choir conducted by saxophonist Don Braden and vocalist Lisa Henry. This more intimate experience gave participating students the chance to gain valuable insight on music theory, performance techniques and interdisciplinary skills like nonverbal communication—directly from world-class, professional jazz musicians.
The May tour saw Institute students Joey Currieri (trumpet), Marvin Carter (alto saxophone), Robert Gilliam (tenor saxophone), Ari Chais (piano), Gus Allen (bass) and Joshua Green (drums) visit five public schools in San Diego, led this time by renowned jazz guitarist Bobby Broom along with vocalist Lisa Henry.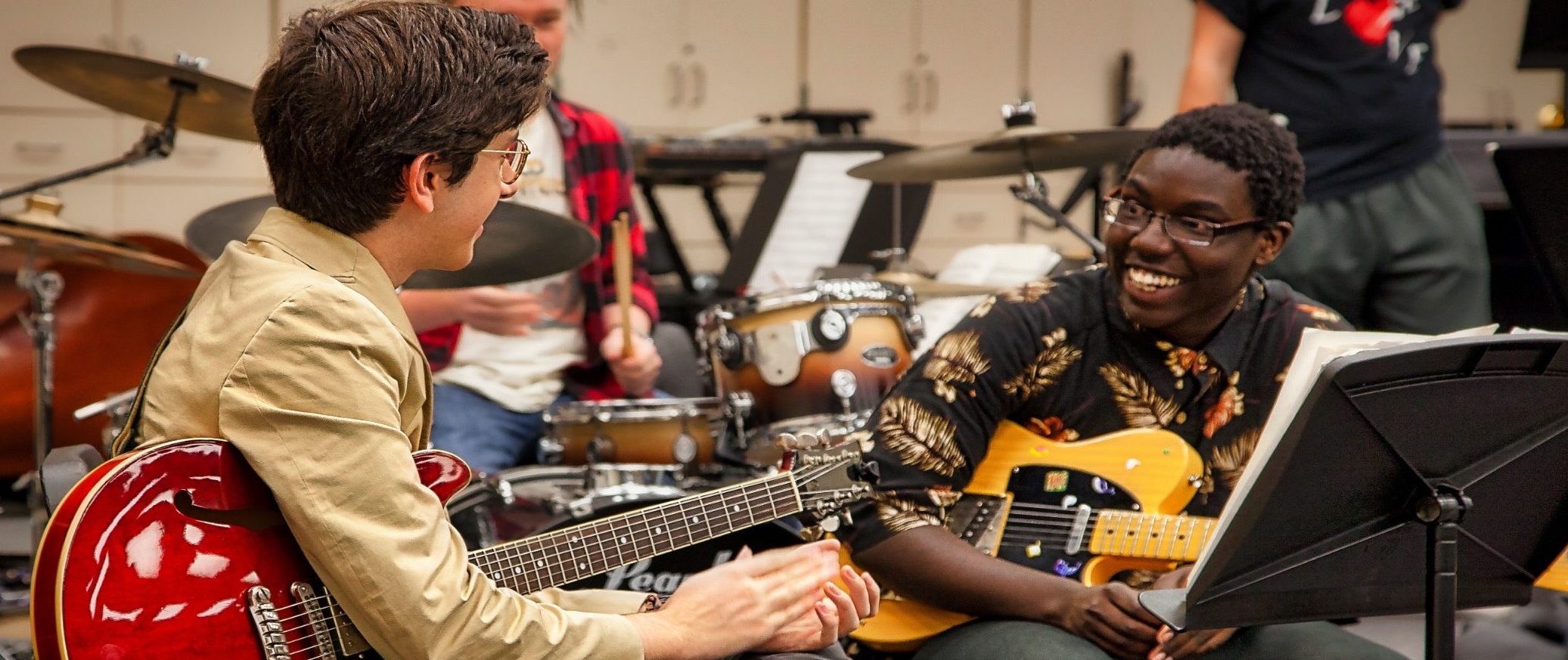 Both programs culminated in performances at top local jazz clubs, with the Peer-to-Peer All-Stars and their accompanying jazz masters wowing audiences at Fernson on 8th(Sioux Falls) and Dizzy's Jazz Venue (San Diego). "Real world" performance experience is a hallmark of Institute programs at all levels, and encourages the students to put the technical and theoretical elements they have learned into practice on the bandstand.
The 2018 Peer-to-Peer programs were made possible thanks to the generous support of Toyota, with additional lead funding from United Airlines and the National Endowment for the Arts.
Click here for the KSFY story on the Institute's visit to Sioux Falls.