Graduation for the Institute of Jazz Performance Class of 2018
The Thelonious Monk Institute of Jazz Performance bid its latest class a fond farewell as the group of seven students formally graduated from the program, concluding two years of intensive study with some of the world's greatest jazz masters.
In a ceremony on UCLA's Dickson Court Plaza, Luca Alemanno (bass, Italy), Anthony Fung (drums, Canada), Alex Hahn (alto saxophone, USA), Jon Hatamiya (trombone, USA), Julio Maza (tenor saxophone, Peru), Simon Moullier (vibraphone, France) and Glenn Tucker (piano, USA) received their masters certificates from the Herb Alpert School of Music, where the Institute of Jazz Performance has been in residence since 2012. UCLA alumna and musicologist Judith Finell delivered featured remarks.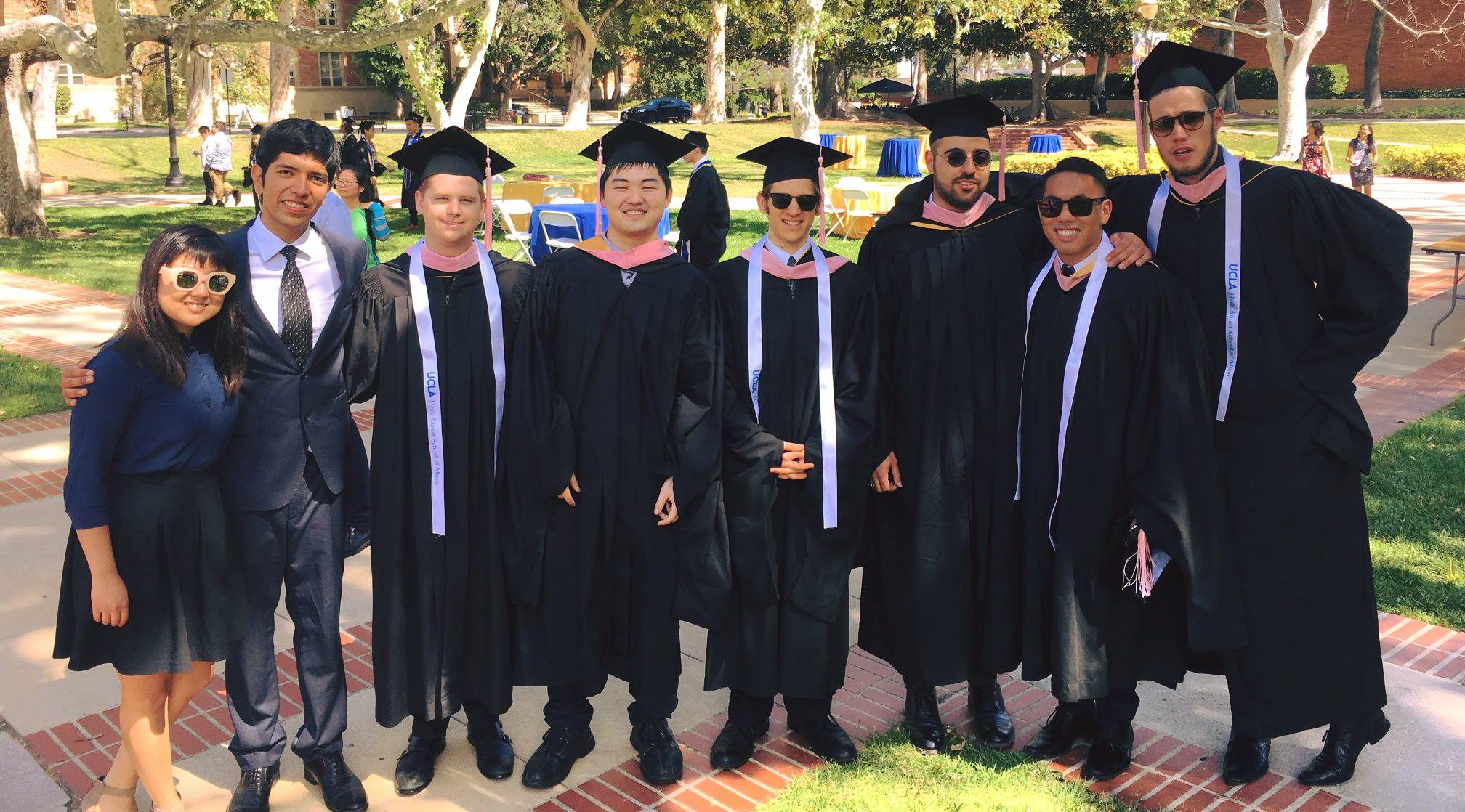 Over the course of their time in the program, the students received wide-ranging instruction from renowned artists including Institute Chairman Herbie Hancock, pianist Billy Childs, saxophonists Jimmy Heath, Dick Oatts and Jerry Bergonzi, vibraphonist Steve Nelson and bassist Bob Hurst, among others. In addition, visiting industry veterans like Don Was, Denny Stilwell, Mike D'Errico and Karen Kennedy provided regular insights into the music business, recording techniques and artist management.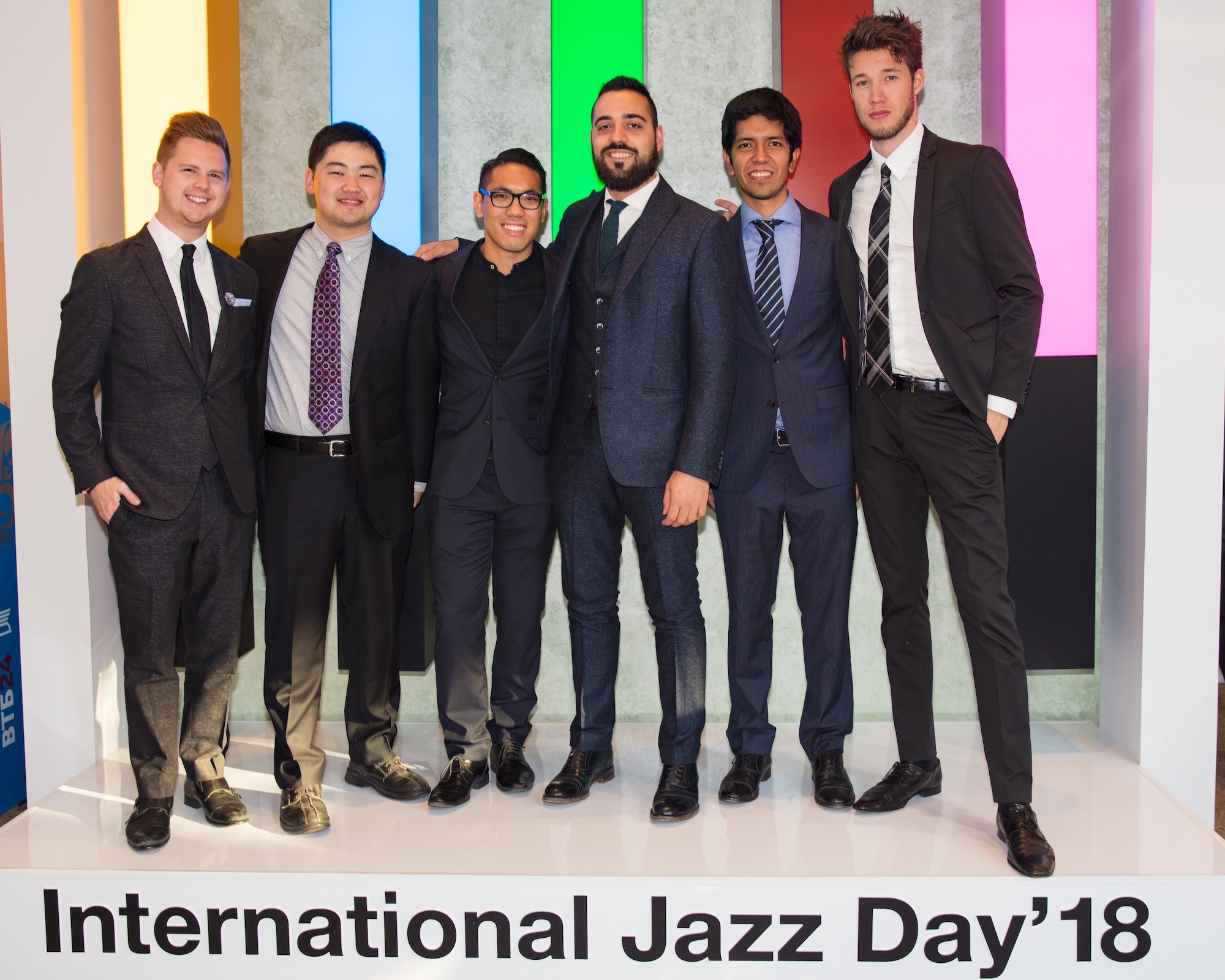 As part of their role as ambassadors for the Institute, the Class of 2018 worked with communities in Los Angeles, across the United States and around the world, performing and conducting master classes both at local high schools and on behalf of the Institute in Arizona, Alaska, Panama, Cuba and most recently at the International Jazz Day 2018 festivities in Saint Petersburg, Russia. The students also served as fixtures on the UCLA and LA music scenes, performing regularly at LA jazz hot spot blue whale, now one of the top jazz clubs on the West Coast, and expanding intradepartmental collaboration at the Herb Alpert School of Music through participation in guest lectures and performances exploring the ethnic musics of the Balkans, Thailand, India, Mexico and more.
The Institute thanks Luca, Anthony, Alex, Jon, Julio, Simon and Glenn for their exemplary commitment to the program over the past two years, and wishes them the best of luck as they embark on the next stage of their promising careers.