Jazz in the Classroom students participate in 2018 DCPS Music Festival
Performance is a critical component of any jazz education program. Students from the Institute's Washington, D.C. Jazz in the Classroom program had the opportunity to do just that on Monday as part of the John F. Kennedy Center for the Performing Arts' annual DCPS Music Festival.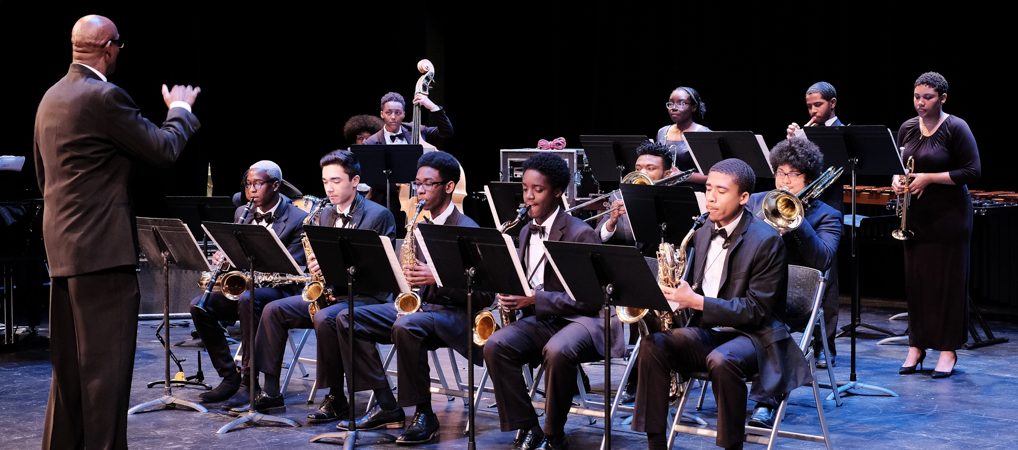 Jazz ensembles from Woodrow Wilson High School and the Duke Ellington School for the Performing Arts performed for audiences consisting of peers from other public schools throughout the district, as well as the public. Applying lessons in improvisation and group dynamics gleaned from work with Institute clinicians throughout the school year, each band played a short set of 15 minutes, featuring interpretations of jazz standards like "Nardis" and "Frankie and Johnny" as well as funk classics like "Cut the Cake."
Local news outlet WAMU reported that more than 3,000 students from 30 schools participated in the event, which aims to give the young musicians the valuable experience of playing for a live audience in the nation's performing arts center.
Learn more about the Institute's Jazz in the Classroom program.