National Performing Arts High Schools group, Wayne Escoffery to perform at the U.S. Department of Education, April 6
Students from the Institute's National Performing Arts High Schools program will participate in an educational jazz "informance" on Friday, April 6 in Washington, D.C. as part of a partnership with the United States Department of Education. Accompanied by master saxophonist and Thelonious Monk Institute of Jazz Performance graduate Wayne Escoffery, the students will treat DC public school students and Department staff to a performative introduction to jazz music.
The presentation will be webcast live via the Department of Education Facebook page and via ed.gov beginning at noon Eastern.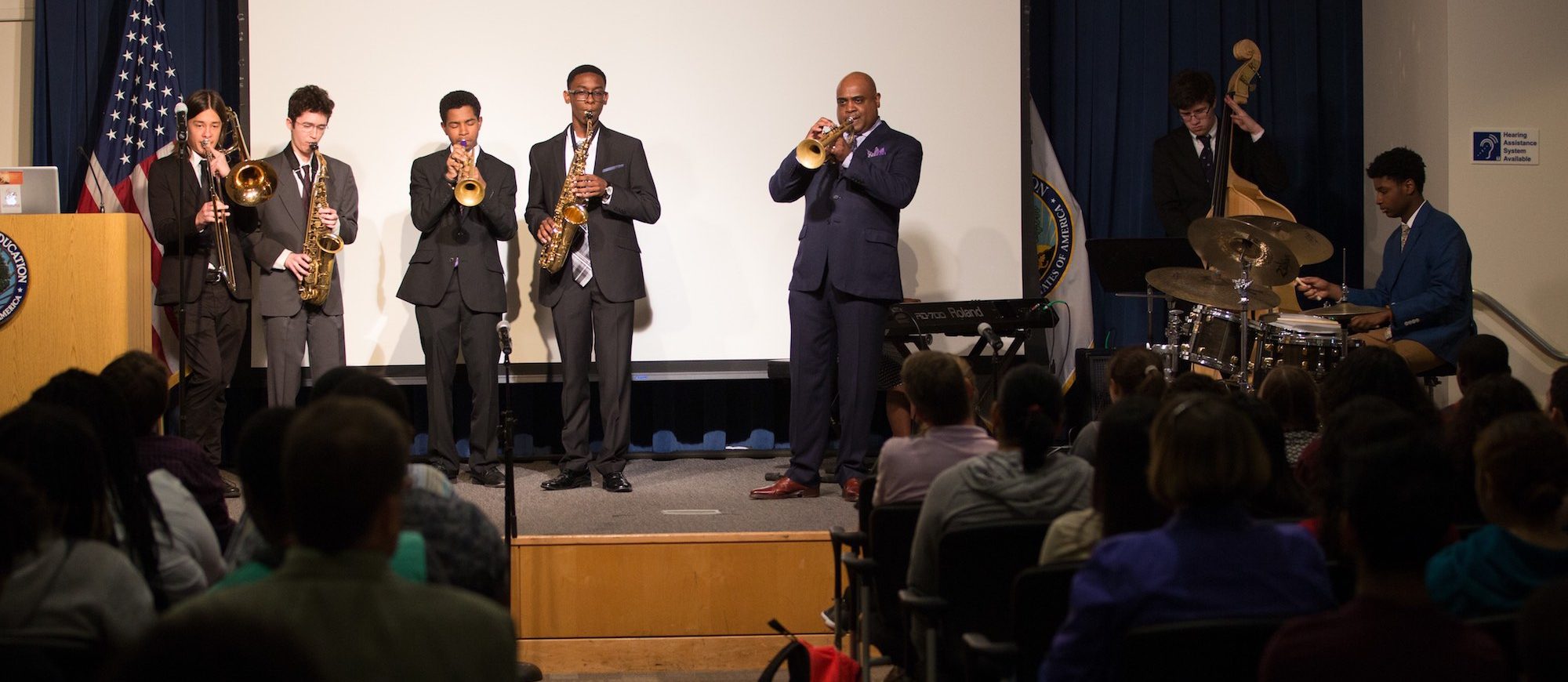 The informance, now an annual tradition that consistently draws a standing-room-only audience, will touch on a range of topics including music theory, the structure of jazz compositions, improvisational techniques, group dynamics and the history of jazz, giving attendees a front-row seat to the jazz performance process. Dr. JB Dyas, the Institute's Vice-President of Education and Curriculum Development, will lead the session along with Escoffery.
The event also affords Institute students the opportunity to interact with and learn from a bonafide jazz master. Commented trumpeter Terell Stafford after the 2017 informance, "Each year, day, each minute, the family gets bigger and bigger and bigger and bigger.  I love that about this music."
"It's about community, about love, about trust, about sharing."
Join the April 6 webcast by clicking here.
Learn more about the Institute's free high school education programs here.