Jazz Performance Fellows Participate in 2018 Panama Jazz Festival
The 2018 Panama Jazz Festival came to a fitting close today with a free open-air concert in the Central Quadrangle of the Ciudad del Saber business and technology park. Performers included the Yogev Shetrit Trio, the Calypso Collective, the Pan-African Jazz Project—and the Thelonious Monk Institute of Jazz Performance Ensemble.
The evening capped five days of performances, educational activities and symposia in beautiful Panama City. The jam-packed schedule included nearly 40 workshops, from the likes of musicologist Isabelle Leymarie and vocalist Luciana Souza, as well as intimate concerts and jam sessions lasting late into the night. This year's top billing included Institute Trustee Wayne Shorter and his renowned quartet, pianist and composer Ran Blake, and pianist Chucho Valdés and his quartet. The Institute's students took part for the second year in a row, presenting a concert and jam session at the Villa Agustina cultural space and a full concert at the famed Danilo's Jazz Club. They also participated in the flurry of free workshops offered to local students and aficionados.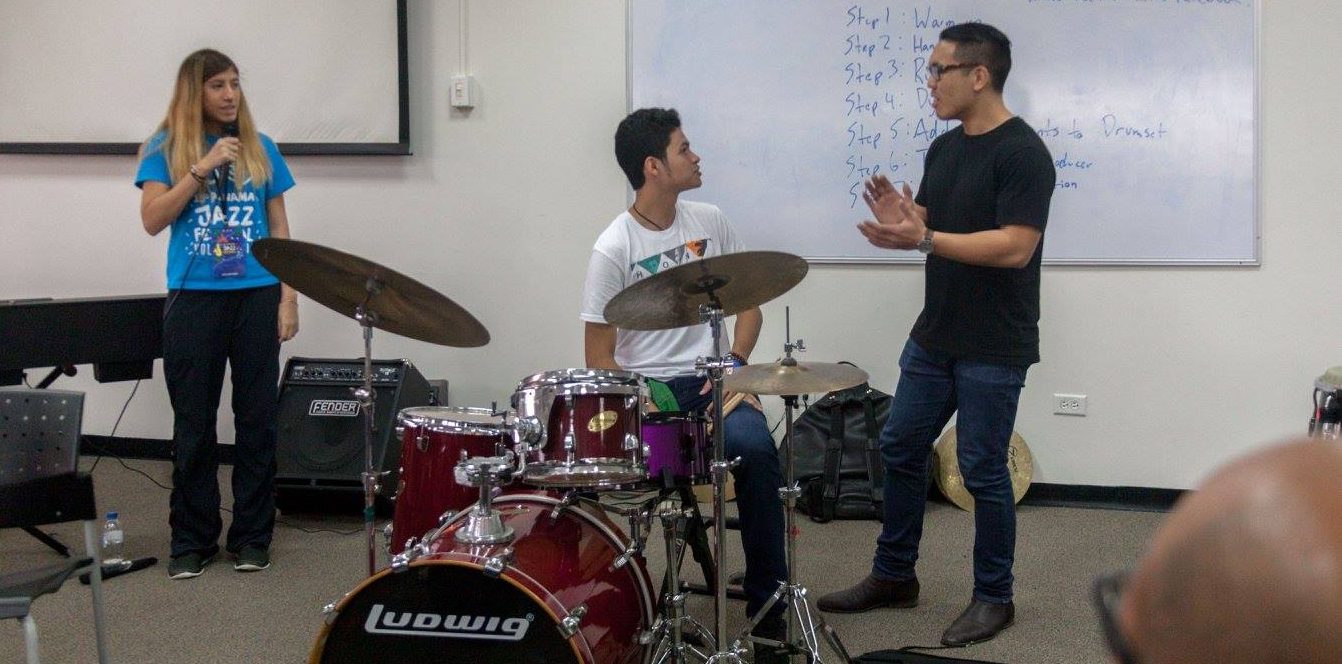 The Panama Jazz Festival is the brainchild of pianist and UNESCO Artist for Peace Danilo Pérez, who also serves as Artistic Director. The Institute was one of five U.S.-based educational institutions included in this year's program, alongside the Berklee Global Jazz Institute, New England Conservatory, New York Jazz Academy and Santa Monica-based Crossroads School. This is our college program's second trip to Latin America in recent months; in April 2017, the Class of 2018 visited Havana, Cuba for five days of educational outreach around the sixth annual International Jazz Day celebration.
For more information on the 2018 Panama Jazz Festival, click here.